Wren LaFeet
A dancer in the Fusion social partner dance movement since it began, Wren's eclectic style has largely informed fusion as an emergent dance form free of any fixed aesthetic. Fueled by his curiosity in spirituality, the body, global community, the natural world and relationships, and guided by his devotion to love and the idea of the Beloved, partner dance has served as the vehicle for his inquiry and understanding. He has inspired the formation of multiple fusion dance communities on the west coast of North America, and teaches partner dance internationally as a practice for mindful, authentic living through his signature modality, Cocréa. His facilitation encourages individuals to create themselves as safer spaces for the embodiment of the full range of human expression. Promoting dance as medicine, spirituality and salve for our modern ailments of disconnection and alienation, his practice insists we trust our bodies with the music and our partner to catalyze elevating our whole being into higher vibrational states.
Working with the holographic overview of humanity provided by the Gene Keys and combining its contemplative practice with his own somatic exploration and intuitive listening through the body, as well as his study of human conflict through theater, Wren empowers individuals and communities to dance with joy, helps free insights locked in the body, coaches people to more easily access their sensuality and even on privileged occasion supports the healing of chronic disease. Wren's deepest desire is to guide people into right relationship with the moment; to listen and respond appropriately to what is being called for in service to the highest possible good. He holds a BA in Drama and Dance from the University of Washington, is an author in the published work, "Reinhabiting the Village," a TEDx speaker and your muse for all things somatic.
Chrissy Mehnert
Chrissy can't remember when it began, but dance came as naturally as breathing to her body. From a young age she studied dance primarily in the form of solo movement for performance and competition. Her first dance company saw her through many early professional opportunities, and her love of choreography took her to organize Pulse Dance Project, NYU's first student-produced dance performance group. Eventually, she found that in many ways, her professional training was limiting her growth by under-valuing the uniqueness of all bodies. This awakening led her to the yoga studio. Her first and most honest class startled her with its resonance, springing her awakened life forward into opening after opening.
She trained in the summer of 2009 with Yoga to The People, dove right into teaching 10+ classes a week and gaining the YTTP studios in Berkeley and San Francisco a foothold. Until 2013, she was a prominent teacher for YTTP, when she moved out to the Northern California foothills. At the first night of Foothills Fusion Dance in 2015, Chrissy committed to a new dance form. Partner dance intimidated, allured and in time deeply transformed Chrissy's being. No other practice has contributed so much to her unfolding as mindful partner dance. Now, her offerings are weaving through the overlapping layers of yoga and dance, inspiring each of her teachings with the other.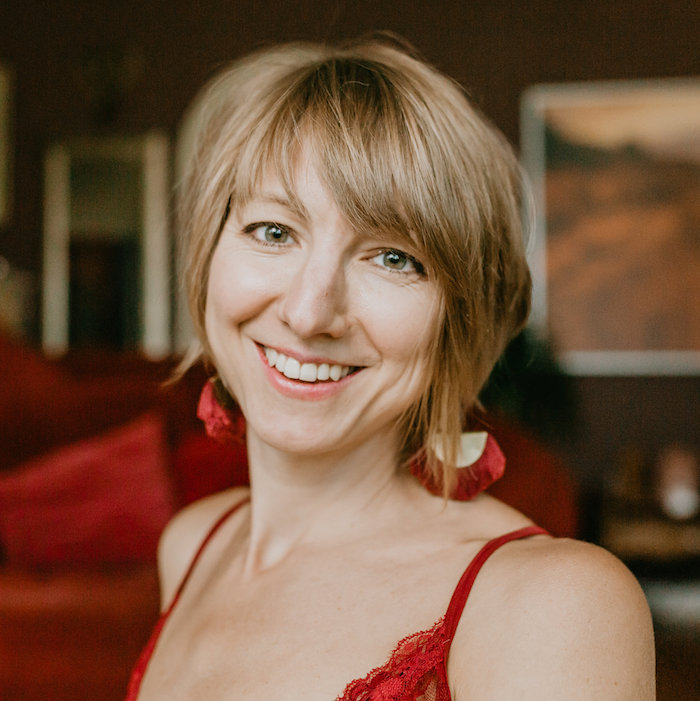 Usha Rose
Usha Rose is a Somatic Sex, Intimacy, andRelationship Coach, Workshop Facilitator, Dance and Yoga Teacher, and Licensed Massage Therapist. She is trained in the Somatica™ Method of Sex and Relationship Coaching and is a graduate of the International School of Temple Arts Practitioner Training. She also spent three years studying closely with Sonika Tinker and Christian Pederson in the LoveWorks Relationship Training Mastery Program, including two years in the Assistant and Leadership Program.
She is the co-founder of Foothills Fusion Dance, a weekly, social dance in Grass Valley, CA and co-founder of Convergence, an annual Ecstatic and Fusion dance mini-festival in Northern California. She is also the Production Manager and Facilitator for Cocréa, a mindful partner dance company that produces transformational dance retreats and workshops around the globe.
Usha discovered the conscious dance community in 2010 when she started attending Ecstatic Dance Oakland. Since then she has studied SoulMotion™ with Vinn Marti and Zuza Engler, completed the JourneyDance™ Teacher Training with Toni Bergins and continues to be inspired by the many teachings of Contact Improv and 5Rhythms™.
She took her first partner dance class (Salsa) in 2005, although she was first introduced to partner dancing as a young child in her living room with her grandmother who was an avid Lindy Hop dancer. It was around 2010 when Usha discovered Blues dancing, and soon thereafter fell in love with Fusion dancing. She has studied several other partner dance forms including Salsa, Tango, Swing and Zouk, to name a few. In addition to teaching locally, she has taught dance at several events around the country including Enchanted Forest Gathering, Jumpsuit Family Gathering and Northern California Dance Camp.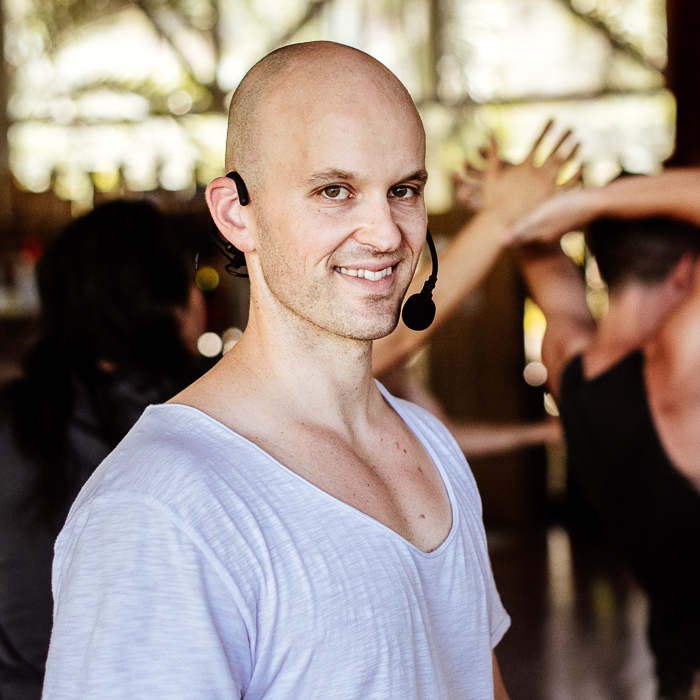 Joe Gray
Joe has been a professional dance performer and teacher for nearly two decades. In his studies and world travels he has developed a unique style with influences including hip hop, breaking, contact improvisation, and fusion partner dance. Joe fuses these forms together in a dynamic and distinctive style. His love and passion for dance has enabled him to perform at major events for Sony, Pixar, Oracle, and more. He has presented several workshops at universities including University of San Francisco, Stanford, and Sonoma State University.
Joe has began cultivating a new aesthetic for partner dancing called Hip Hop Fusion and has led workshops at Symbiosis Global Eclipse Gathering 2017 and Sonic Bloom 2018, and will be presenting at Lucidity Festival 2019.
He is excited to collaborate with like minded artists and to help the community embrace the power of performing arts.
Joe believes that dance is in our DNA. At the core of our being, everyone is a dancer. We are dance, and dance is life.
Geometrae
Geometrae is a 4 year veteran Ecstatic Dance DJ and visionary music producer versed in guiding dancers on a journey into their embodied expression through the use of world beats, uptempo bass, psychedelic downtempo, captivating vocals, and heart centered sound healing with Native style flutes and other traditional instruments. A full range of genres and tempos are expressed to fully invite a dance floor to explode into ecstatic bliss and connect with their true essence through their body temple.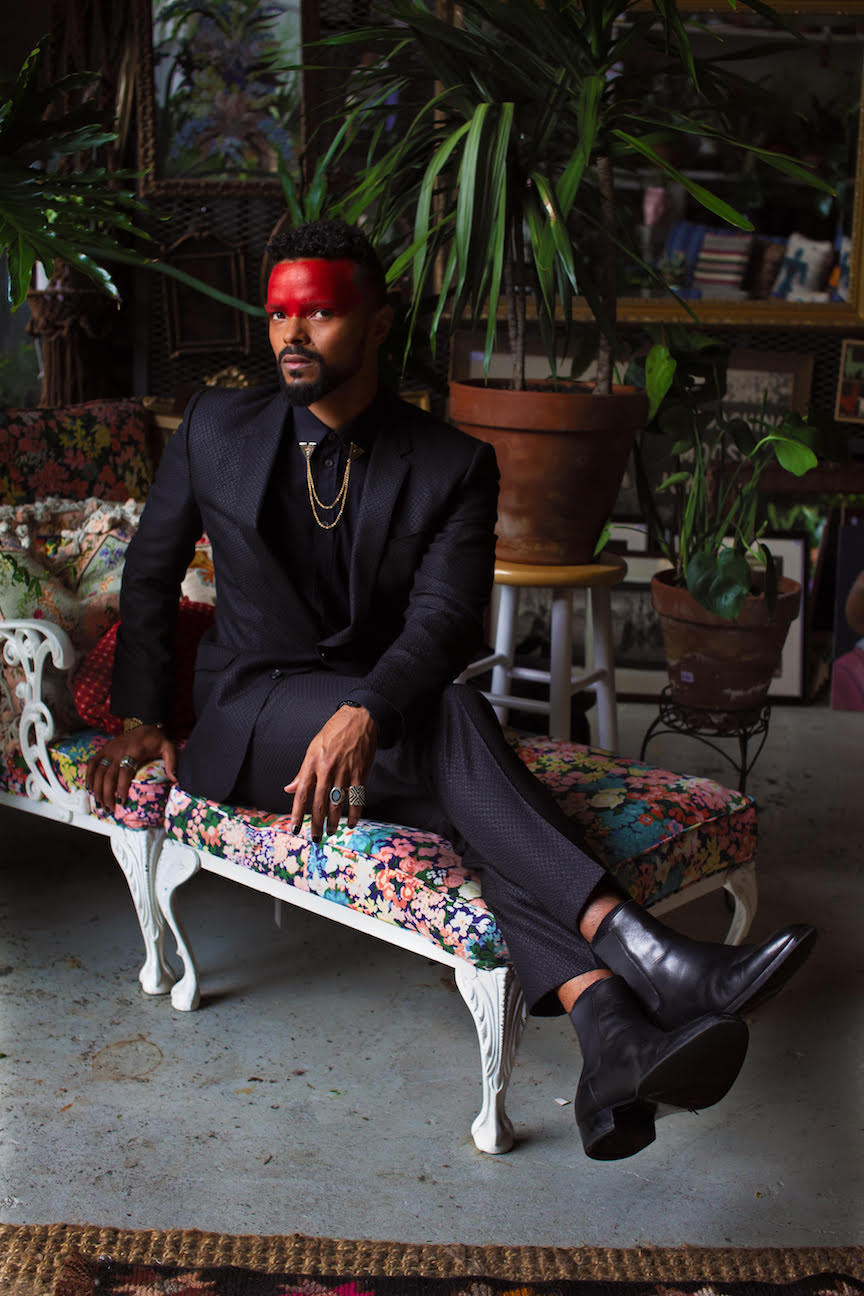 Afreeka
Eka Afreeka is an Australian born music producer and DJ based in Los Angeles. Raised among an eclectic family of artists, Eka is a self-confessed music addict on a mission to celebrate Africa and the sonic gifts of her people. 
At age 5 Eka's family moved to The Gambia west Africa for full immersion study in the music, dance and culture. It was the beginning of a love that still burns today. Embracing his heritage, Eka delved deep into the musical pedigree of The Gambia, Guinea, Mali and Zimbabwe. 
With the vision of fusing the rhythms of Africa with the provocative sounds emerging from the global dance music scene, Eka relocated to New York, studying at the big apple's premier electronic music production school 'DubSpot'. This was the birth of the sonic tapestry that is 'Afreeka'. A joining of his two lineages. Traditional and modern, live and electronic, Europe and Africa. 
In 2011 Eka had the privilege of joining the international sensation Deya Dova, touring with them as percussionist and Ableton wizard, playing much of the international festival circuit from 'Splendor In The Grass' to 'Burning Man'. 
The Afreeka sound can be loosely described  as "Afrobass", blending African Diaspora sounds with progressive electronic music. His live sets are a diverse odyssey through the African continent and all the places she has seeded her rhythms. Global electronica, AfroHouse, hip-hop, Tropical Bass, Dancehall, with a tasty dusting of live percussion. Afreeka is a high-energy throw-down guaranteed to make you move.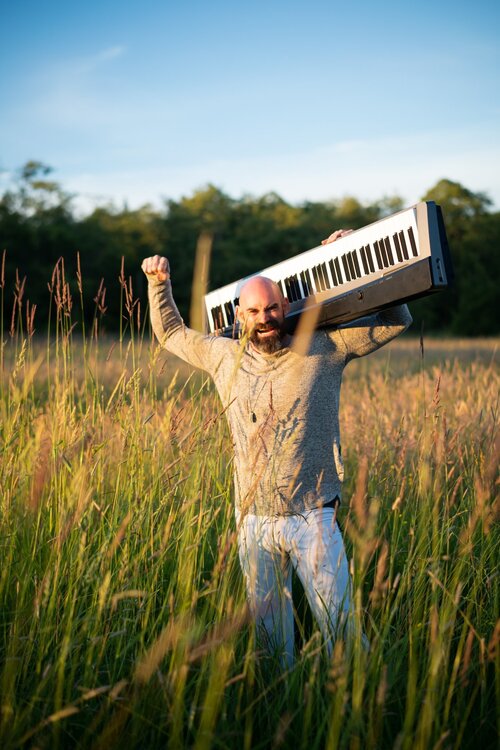 Laughing Matters
Integrating the traditional piano training of his youth with the production & composition experience of his profession, Josh Gronner conceived a life-long musical project of serious booty grooving thwomp sauce known as Laughing Matters. Laughing Matters music offers a genre-defying soundscape of live acoustic instrumentation fused with an effortless blend of bass, blues, tango, glitch, trap, & more, inspiring dancers and listeners across the galaxy.