COCRÉA MINDFUL PARTNER DANCE
MindBody Realized
Cocréa is an improvisational partner dance practice for developing presence, deepening embodiement, empowering mindful leaders and followers and generating authentic connection in relationship.
Find out how mindful partner dance can improve all your relationships!
Coming Home
The Embodiment Conference 2020
We at Cocréa are delighted to be part of The (somewhat epic) Embodiment Conference with Wren LaFeet presenting. It will be a rich opportunity to come home to your body in our chaotic world.
Many of the planet's best teachers will be there, and it costs nothing to be a part of. It's free to all online, and features keynote speakers such as Gabor Mate, Bonnie Bainbridge-Cohen, Charles Eisenstein, Richard Strozzi-Heckler and Judith Blackstone.
Yoga, leadership, dance, creativity, social change, intimacy, martial arts, meditation, breathwork, coaching body therapy, anatomy, ecology and trauma are all represented! The event is unique in size, but also in how it will help you find what you'll most love, and connect you to others, using some clever new technology.
At the conference you can:
learn about new areas of the field (they have it covered!)
gain deep personal insights
deepen your professional expertise
gain dozens of practical tools for stress and trauma
get inspired and reboot your own practice
connect with people across the globe for support and encouragement
Get your free place and receive as bonus,
The free embodiment book.
A voucher for the Embodiment shop with a value of £50
Join the Movement Movement and make the 20s the Embodiment Decade!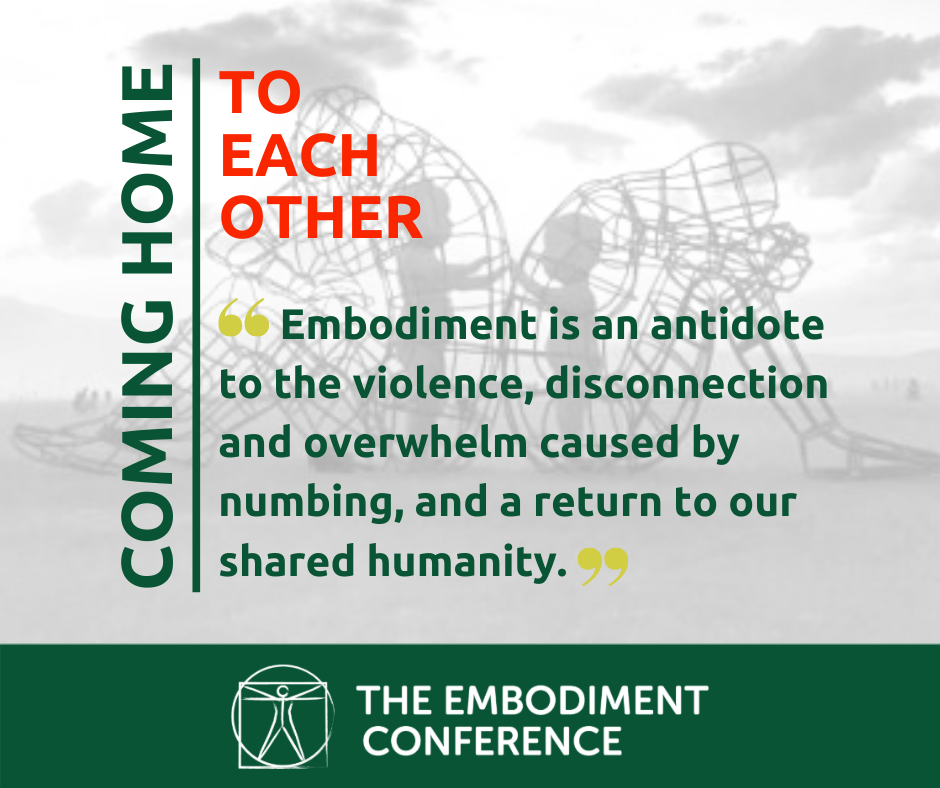 ONLINE COURSE
Available Now on Udemy
Watch the video to learn more.
Yemanjo
DJ
Rainforest soul. Alegria music. Andean shamanic melody meets Afro-Latin percussion with a dose of global bass.
A lifetime student, traveler, and musical omnivore navigating the global oceans of sound and culture…
Yemanjo is a DJ, producer, multi-instrumentalist and singer making medicine music for the 21st century.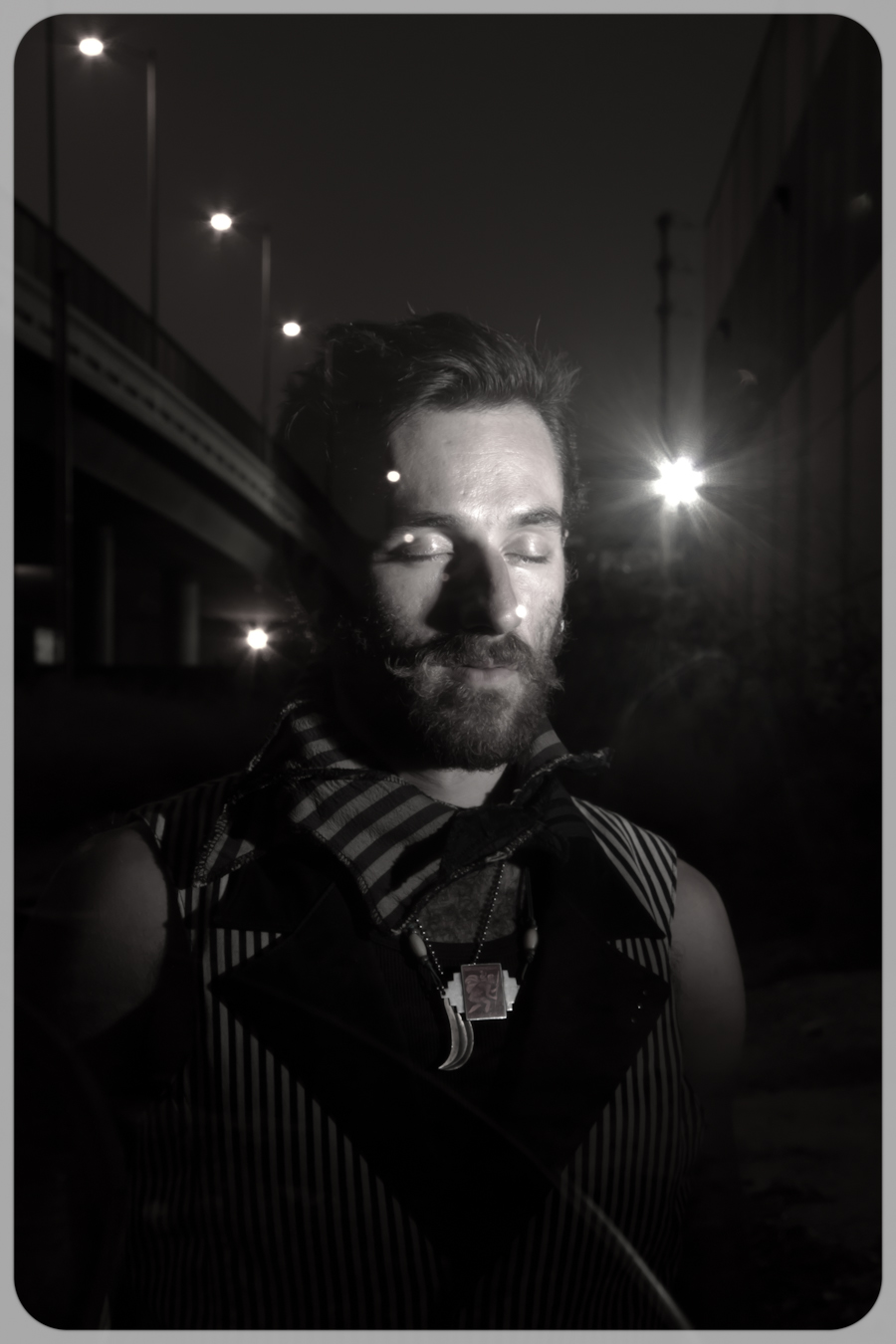 Wren LaFeet
DJ
Always working with an awareness of the room he's in, Wren crafts sets that are sonic journeys facilitating deeper embodiment, connection and presence between individuals and the whole room as one self-organizing intelligence. As he cross-pollinates within many musical communities, he is constantly augmenting his tastes and style to offer an experience that ignites the imagination and dares dancers to step out of their comfort zones.
A Rain Dance for the West Coast
Join in a much needed collective intentional get down to call down the rain up and down the whole West Coast of North America.
Virtual Event!
Saturday, Oct. 17th
1:00-3:15PM PST
We dance in gratitude for the earth.
We dance with prayerful intention.
We dance in humility with ourselves.
We dance our grief and feeling for all that has been lost this fire season.
We dance for an end to "fire season" and for right relationship with the land to be restored and right stewardship practices to be remembered.
We pray for rain in all of the scorched areas in exactly the right amounts and intensity to quench the thirst of the land and aid our firefighters in their work.
We dance with the vision and the prayer for a gently soaked landscape that brings an end to this year's fire intensity without creating more damage in the form of mudslides, floods or destruction of homes and infrastructure.
Come into a shared intention and bring your rain dance prayers wherever you are.
The Earth can hear you.
Ask for rain for the West Coast of North America.
To keep our dance community safe, we ask that you please register above with your email.
You'll receive an email with the login and password.
These are staple somatic practices you're teaching in a totally different context. It's non-verbal consent without the new age fluff and it WORKS.
Embodying Change
We envision a humanity in love with its body – both personal and global.
It starts with loving ourselves.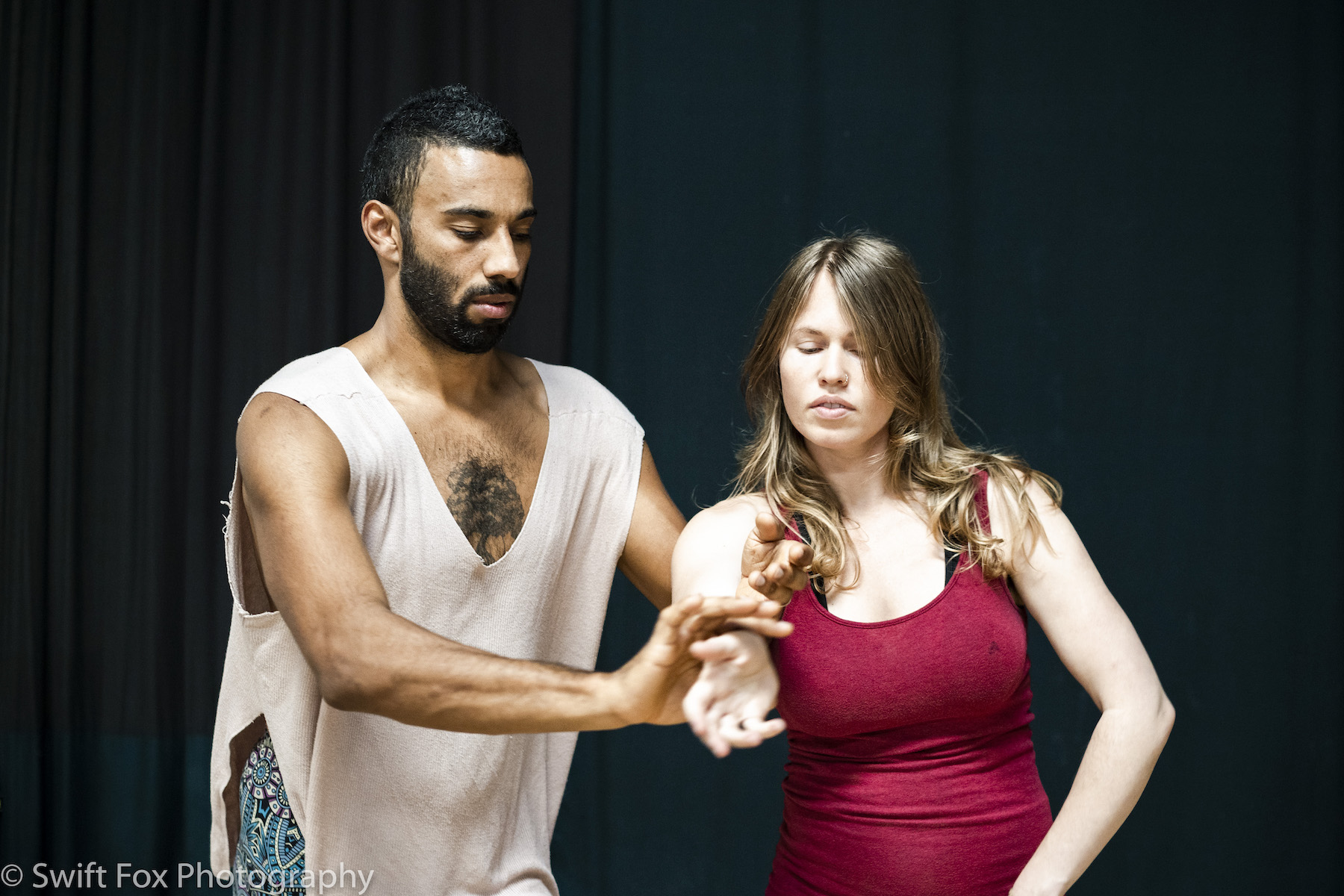 We typically hold workshops and trainings all over the country, however in this time of great transformation, we are currently putting our energy into developing online offerings, pursuing our invididual interests and participating in community initiatives here in Nevada City to generate regional resilience.
Follow Us!
Connect on social media and keep up to date on our offerings and how we're using dance to support initiatives such as social justice, water and food sovereignty and collaborative community generation.
Are you craving a more embodied experience of life?
Do you long for more connection, intimacy and adventure in your relationships?
Do you envision an empowered world standing in solidarity with compassionate leadership?
Send us a message for availability and rates of weekend workshops, immersions, private lessons or group classes for your dance community or event!