We are currently devoting our attention to our larger upcoming offerings and taking in the summer warmth.
Curious to learn more about the development of Cocréa? Watch Founder, Wren LaFeet's TEDxTalk below.
Through the practice of Cocrea, I have learned more about myself and the limitations I put on myself, in order to better counteract them. I don't give myself enough credit for my abilities and am often hindered by lack of confidence. Cocrea gives me that confidence to explore, and trust, and be in a community where everyone is in support of each other, and knows how to ask for help and support.
Embodying Change
We envision a world in which everyone has access to a living syllabus of empowering tools for embodied relating which honor the present truth of each being. Through practicing with this ever evolving toolbox of Cocréa, we achieve the intimate relationships we most desire in coherence and harmony with our loved ones, our communities, our planet and ourselves.
Fusion Underground
Fusion Dance Party

Emeryville, CA
Fusion Underground is a new bay area dance party that integrates mindful partner dancing, freestyle dancing, ecstatic dancing and several established styles of movement including hip hop, swing, blues fusion, tango, kizomba and more.
This event will be bringing you hot new music, special guest dance performances, art gallery, sound healing and more! This will be a collaborative creation of music, art, dance and connection. Come celebrate with us!
Live painting/art!
Sound Healing!
Coffee, Tea and Snacks Lounge!
DATE AND TIME
8:30pm-1:30am
Every last Friday of the month
SCHEDULE
Lesson from 8:30-9:30pm
Dance from 9:30pm-1:30am
Live Dance Performances 10:30-11pm
LOCATION
Athletic Playground
4770 San Pablo Ave
Emeryville, CA 94608
EXCHANGE
$15 prepay, $20 at the door
Lesson: Add $5
MUSIC: HIP HOP | TRAP | R&B | FUNK | SOUL | BASS
PURCHASE TICKETS!
https://dancerfly.com/
Fusion partner dancing will be in full effect. Weave through the dance floor and create your own dance adventure. Expect top quality DJ's to be bringing the best beats including hip hop, trap, r&b and more. Solo dancing is always welcome too! Dancing with a partner is not required.
At Fusion Underground, we care about your experience and comfort. This is an inclusive event, all races, genders, sexual orientations, dance backgrounds, folx with special abilities or disabilities are all welcome.
Contact Joe Gray – fusionundergrounddance(at)gmail(dot)com – for more info.
Website: https:/fusionunderground.dance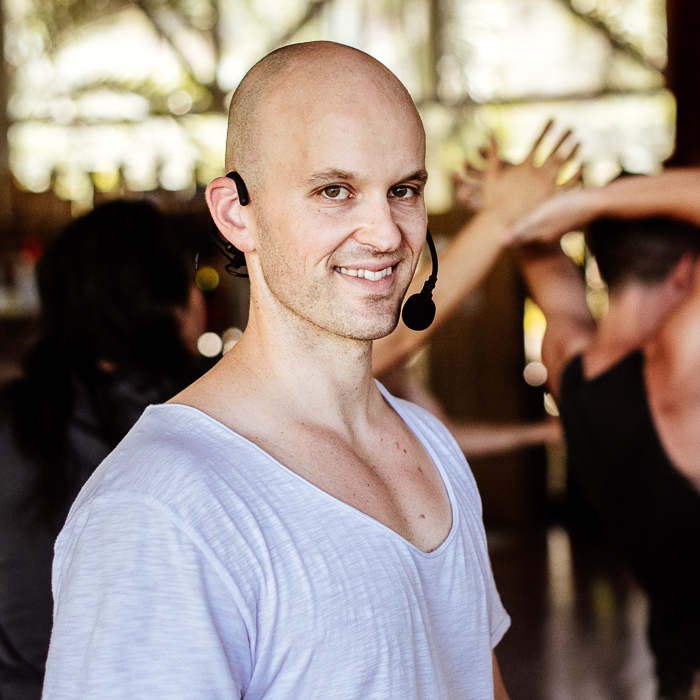 Joe Gray
Producer and Facilitator
A dancer in the Fusion social partner dance movement since it began, Wren's dancing helps defines fusion as an emergent aesthetic dance form. Fueled by his curiosity in spirituality, the body, global community, the natural world and relationships, and guided by his devotion to love and the idea of the Beloved, partner dance has served as the vehicle for his inquiry and understanding. He has inspired the formation of multiple fusion dance communities on the west coast of North America, and teaches partner dance internationally as a practice for mindful, authentic living, enlivening communities with his signature modality, Cocréa. His facilitation encourages individuals to create themselves as safer spaces for the embodiment of the full range of human expression. Promoting dance as medicine, spirituality and salve for our modern ailments of disconnection and alienation, his practice insists we trust our bodies with the music and our partner to catalyze elevating our whole being into higher vibrational states.

Working with the holographic overview of humanity provided by the Gene Keys and combining its contemplative practice with his own somatic exploration and intuitive listening through the body, as well as his study of human conflict through theater, Wren empowers individuals and communities to dance with joy, helps free insights locked in the body, coaches people to more easily access their sensuality and even on privileged occasion supports the healing of chronic disease. Wren's goal is to support people into right relationship with the moment; to listen and respond appropriately to what is being called for in service to the highest possible good. He holds a BA in Drama and Dance from the University of Washington, is an author in the published work, "Reinhabiting the Village," a TEDx speaker and your muse for all things somatic.
CONNECT