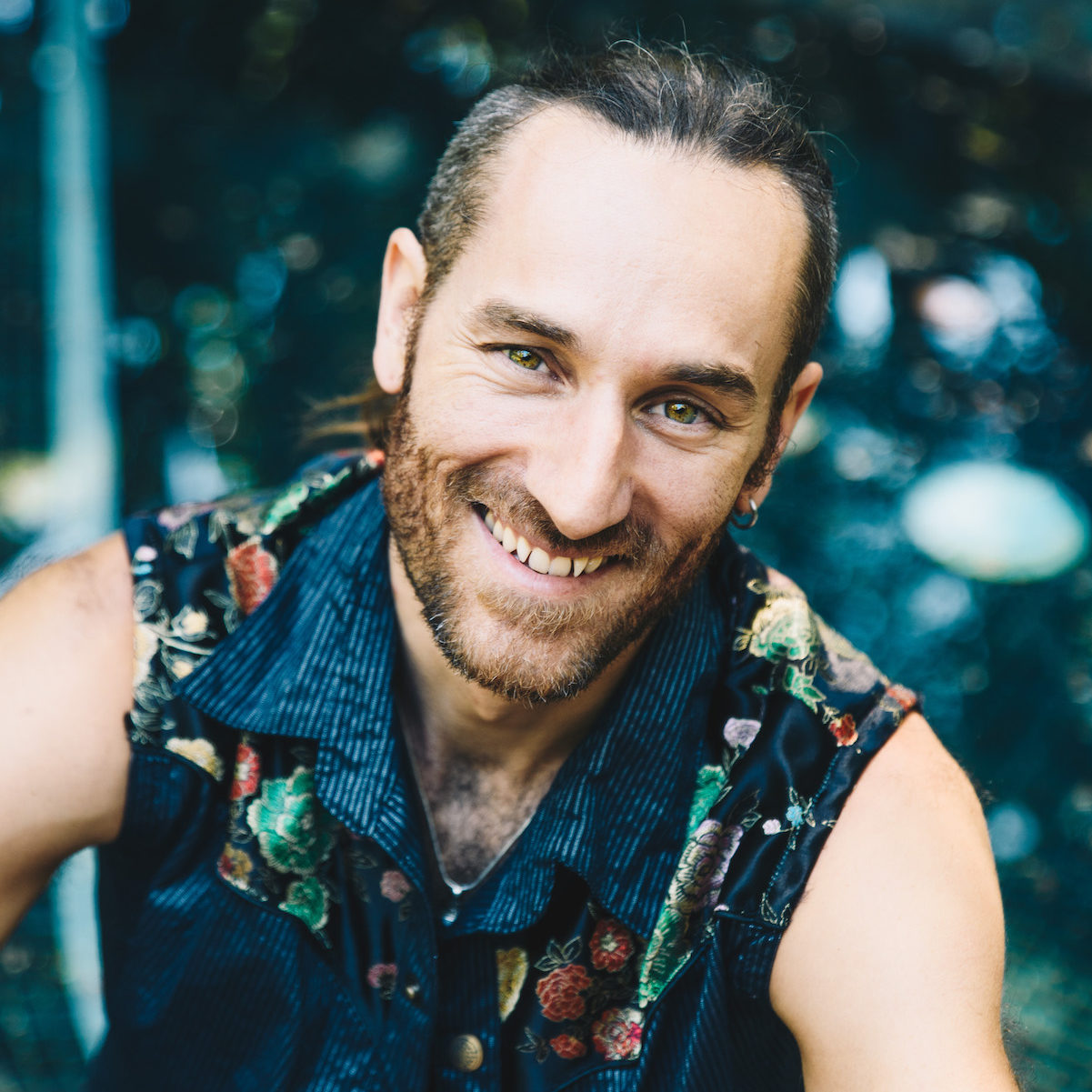 Wren LaFeet
Lead Facilitator
Wren is an acclaimed master in his craft of Fusion Partner Dance and has been named "the next voice in conscious dance" by Soul Motion™ core faculty member, Aletia Alvarez.
A dancer in the Fusion social partner dance movement since it began, Wren's dancing helps define fusion as an emergent folk dance form based in the spontaneous co-creation of new aesthetics. Fueled by his curiosity in spirituality, sexuality, global community, the natural world and relationships, and guided by his devotion to love and the idea of the Beloved, partner dance has served as the vehicle for his inquiry and understanding. He has inspired the formation of multiple fusion dance communities on the west coast of North America, and teaches partner dance internationally as a practice for mindful, authentic living, enlivening communities with his signature modality, Cocréa. His facilitation encourages individuals to create themselves as safer spaces for the embodiment of the full range of human expression. Promoting dance as medicine, spirituality and salve for our modern ailments of disconnection and alienation, his practice insists we trust our bodies with the music, our partner and our community to catalyze elevating our whole being into higher vibrational states.
Working with the holographic overview of humanity provided by the Gene Keys and combining its contemplative practice with his own somatic exploration and intuitive listening through the body, as well as his study of human conflict through theater, Wren empowers individuals and communities to dance with joy, helps free insights locked in the body, coaches people to more easily access their sensuality and even on privileged occasion supports the healing of chronic disease. Wren's goal is to support and guide people into right relationship with the moment; to listen and respond appropriately to what is being called for in service to the highest possible good.
Wren holds a BA in Drama and Dance from the University of Washington. In his 9th year of offering movement and embodiment facilitation professionally, he is also a certified Danyasa Inspired Yoga Instructor, lead by Sofiah Thom, a certified Attunement Therapy Practitioner, an Awake At Work Mindfulness Facilitator Program Graduate, lead by Anakha Comen, graduate of Do Good Things with Power Embodied Leadership Program, lead by Zahava Griss, Author in the published work, "Reinhabiting the Village" by Jamaica Stevens, TEDx speaker, "Pioneering the New Renaissance through Movement, TEDxBend, and featured presenter for the Conscious Dance Conference, Body Intelligence Summit with Gay and Katie Hendricks, Conscious Dancer Podcast, and many other festivals focusing on movement, spirituality and embodiment.
Certified Cocréa Facilitators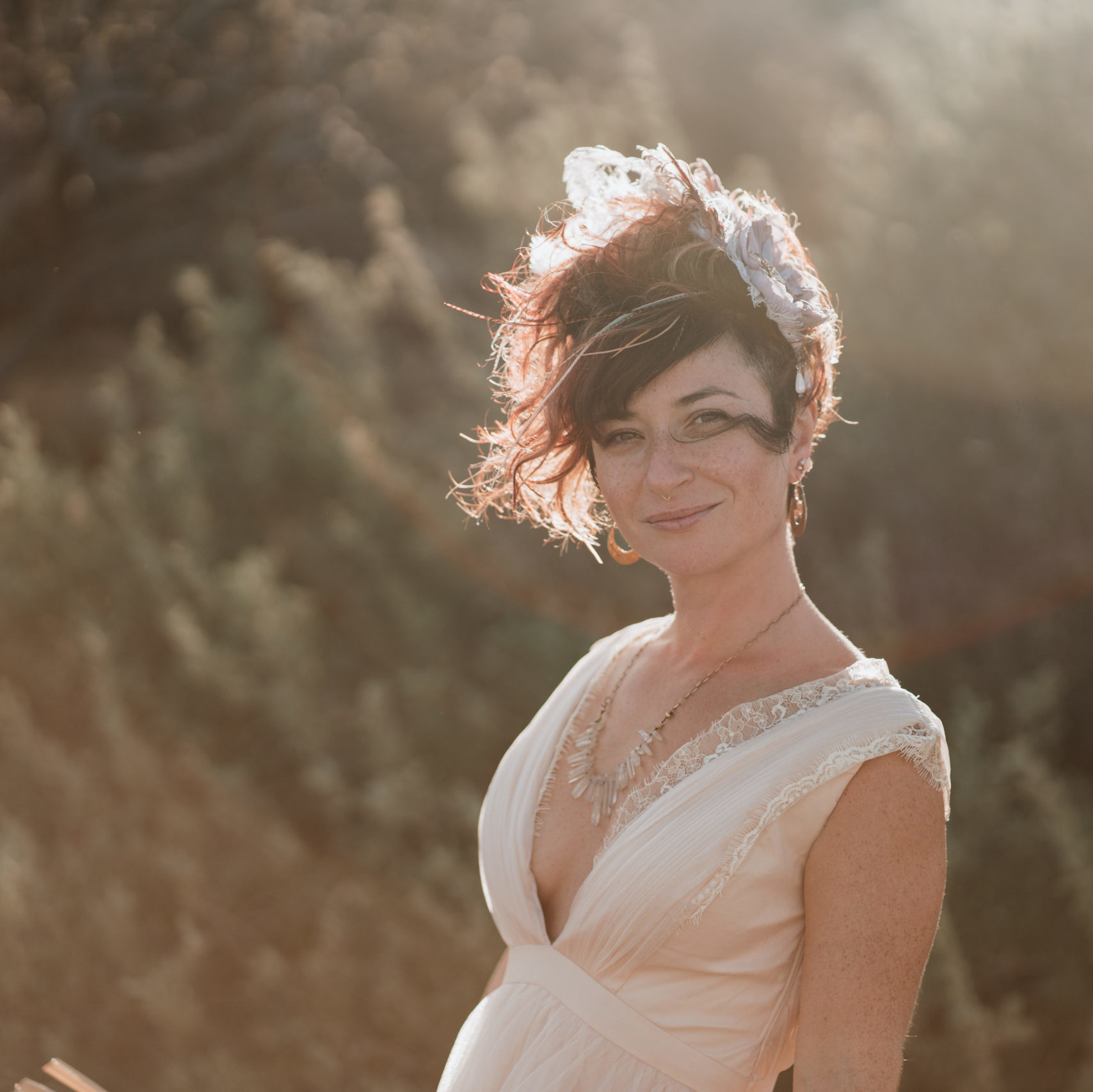 Brenée Roussel
Facilitator
Brenée is a birth doula, trained CPM (Certified Professional Midwife), and is a developing preconception coach assisting people in intentionally conceiving babies. She has studied how to hold this sacred container of ushering in new expansions of the human experience since 2013. Learning the wisdom of being a gatekeeper of life has created a nuance on "midwifing" people within their personal processes from birth and beyond, knowing it is all interconnected.  
Dance always came naturally to Brenee, even as a child. As a young teen she attended dance classes to deepen her connection to movement, but found herself uninspired by choreography, or a dance regime. In time, she began exploring her "Yes!" through authentic movement on whatever dance floor she could. Eventually majoring in concert dance floor sessions, as well as fire dance performance, she outgrew her roots in Maine. Drawn to travel the states, she eventually landed on the west coast. 
She first journeyed with 5 Rhythms in 2012, and that catapulted her into the world of the human genius within ecstatic dance, dancing freedom, contact dance and then into the world of transformational festivals. Her teachers became those whom she danced with, knowing every person had their own story and gem to be offered within that shared moment of movement. She learned to deeply listen to what someone's body was saying in the smallest of nuances by deeply attuning to their flow, allowing a transmission of invitation, permissioning and surrender. She gained insight into how to move like water with most people at any level of dance, informing how she grew as a dance partner. 
She discovered Cocréa at Beloved 2018 finding a home within its practice that was innate in her personal practice. She began her training to become a Cocréa Mindful Partner Dance instructor in the fall of 2019. After the long pause COVID inflicted on the training, Brenée is excited to be sharing this body wisdom once again as the first graduate of Cocréa's facilitator training.
Antje Schaefer
Co-Founder
Antje Schaefer is master facilitator of connection, embodiment and inclusive communities and culture.  As the co-creator of Cocréa Mindful Partner Dance, she shares deep wisdom and facilitates connection through partner dance and embodiment as a path to self-discovery and relational healing. Her appetite for lifelong learning has led her to seek certifications in mindfulness, Integral Circling and Authentic Relating practices, Realization Process embodiment meditation and Hakomi somatic therapy. Antje synthesizes these skills to deepen her clients understanding of the mind-body connection and helps them create a holistic, relational approach to their transformation, grounded in presence and truth-seeking. She coaches and consults with individuals, teams, organizations and communities. One of her greatest joys is to create inclusive spaces that foster growth, vibrant community and creative expression as a practice ground for learning about self and relationship. She currently produces Nectar Fusion, a community dance event in Portland Oregon which she founded in 2014. www.antjeschaefer.com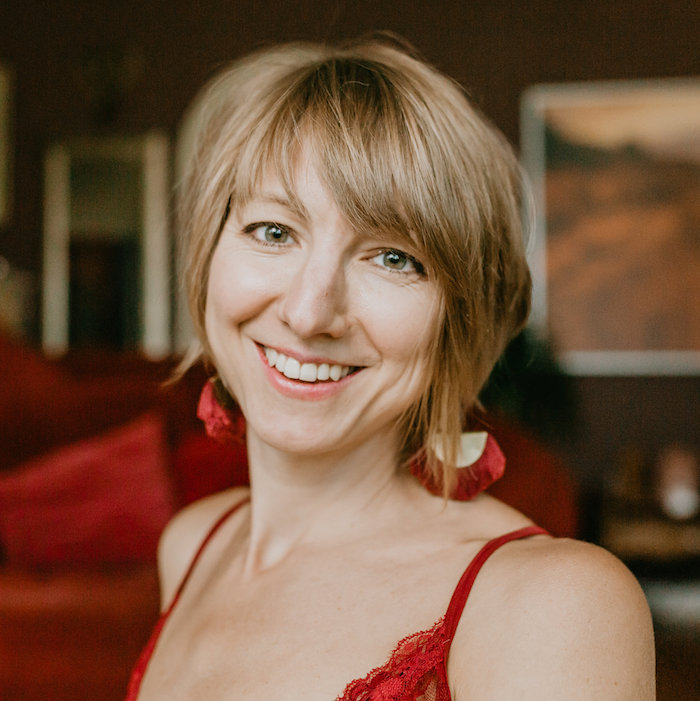 Usha Rose
Retreat Facilitator and Project Collaborator
Usha Rose is a Somatic Sex, Intimacy, andRelationship Coach, Workshop Facilitator, Dance and Yoga Teacher, and Licensed Massage Therapist. She is trained in the Somatica™ Method of Sex and Relationship Coaching and is a graduate of the International School of Temple Arts Practitioner Training. She also spent three years studying closely with Sonika Tinker and Christian Pederson in the LoveWorks Relationship Training Mastery Program, including two years in the Assistant and Leadership Program.
She is the co-founder of Foothills Fusion Dance, a weekly, social dance in Grass Valley, CA and co-founder of Convergence, an annual Ecstatic and Fusion dance mini-festival in Northern California. She is also the Production Manager and Facilitator for Cocréa, a mindful partner dance company that produces transformational dance retreats and workshops around the globe.
Usha discovered the conscious dance community in 2010 when she started attending Ecstatic Dance Oakland. Since then she has studied SoulMotion™ with Vinn Marti and Zuza Engler, completed the JourneyDance™ Teacher Training with Toni Bergins and continues to be inspired by the many teachings of Contact Improv and 5Rhythms™.
She took her first partner dance class (Salsa) in 2005, although she was first introduced to partner dancing as a young child in her living room with her grandmother who was an avid Lindy Hop dancer. It was around 2010 when Usha discovered Blues dancing, and soon thereafter fell in love with Fusion dancing. She has studied several other partner dance forms including Salsa, Tango, Swing and Zouk, to name a few. In addition to teaching locally, she has taught dance at several events around the country including Enchanted Forest Gathering, Jumpsuit Family Gathering and Northern California Dance Camp.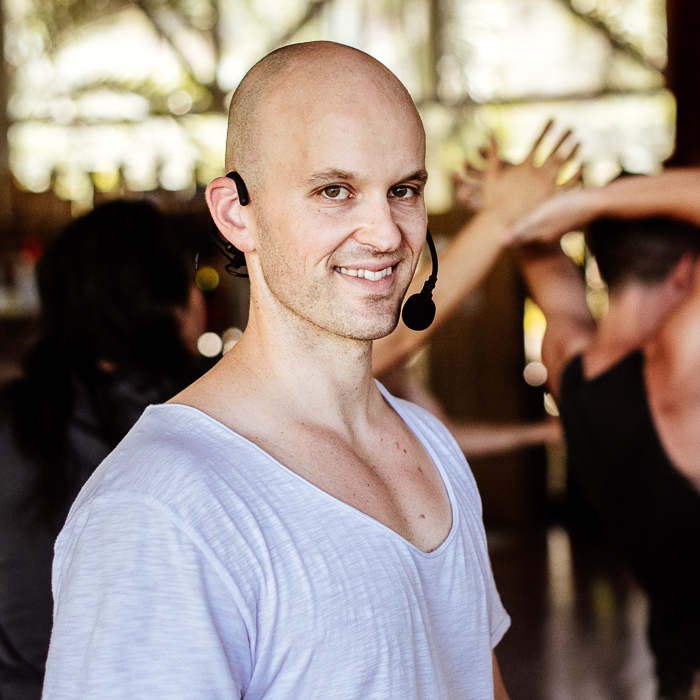 Joe Gray
Retreat Facilitator and Project Collaborator
Joe has been a professional dance performer and teacher for nearly two decades. In his studies and world travels he has developed a unique style with influences including hip hop, breaking, contact improvisation, and fusion partner dance. Joe fuses these forms together in a dynamic and distinctive style. His love and passion for dance has enabled him to perform at major events for Sony, Pixar, Oracle, and more. He has presented several workshops at universities including University of San Francisco, Stanford, and Sonoma State University.
Joe has began cultivating a new aesthetic for partner dancing called Hip Hop Fusion and has led workshops at Symbiosis Global Eclipse Gathering 2017 and Sonic Bloom 2018, and will be presenting at Lucidity Festival 2019.
He is excited to collaborate with like minded artists and to help the community embrace the power of performing arts.
Joe believes that dance is in our DNA. At the core of our being, everyone is a dancer. We are dance, and dance is life.