The Finnish Hall
1970 Chestnut Street
Berkeley, CA 94702
DATE & TIMES

Saturday & Sunday
Oct. 7th & 8th

Link opens on Universe.com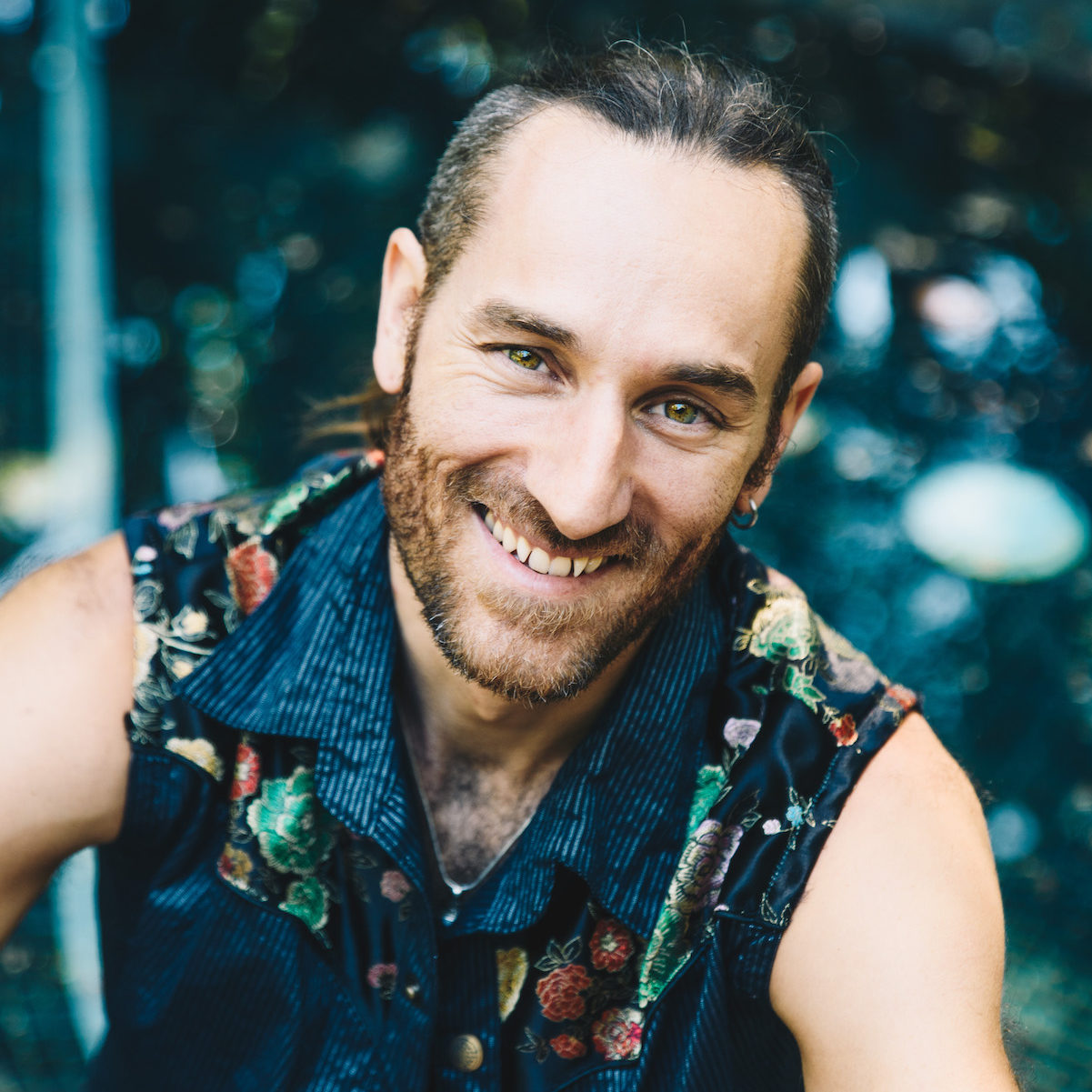 "I am so thrilled to be visiting the Bay Area once again after so long to dance and connect. This weekend is the first in the beta test of my new facilitator training program.
The weekend will count towards satisfying the pre-requisite Foundations and Fundamentals of Mindful Partner Dance for anyone interested in becoming a Cocréa facilitator.
I am very slowly recalibrating what this training wants to be, and in the dance with it as it emerges. Thank you for your patience and to all those who have asked for it to exist!
I look forward to dancing with you!"
Saturday Oct. 7th: 11am-4pm
Physics for the Dancing Body

Embodying your Sacred Clown
Sunday Oct. 8th: 11am-4pm
Jedi Musicality ((or)) Becoming Sound

Spirals, Revolution and Backbody Awareness Development

Kintimacy: Breathing into Wholeness through Community
My key take aways from Cocréa are the power of listening, invitation (consent tools), conversational dance, and EMBODIED dance.
I'll never forget when we first met and danced for hours. That one experience helped heal a lot of brotherhood wounds and I never felt that safe being held by a man.
You are a wizard! You make incredible magic happen between people (individuals and groups). You have x-ray vision right into the heart of what's needed and then you offer the exact medicine for whatever that thing is and the medicine you share is playful, juicy and sweet, so it's a joy to receive.
Exploring the Essence of Deep Connection that Underlies All Partner Dance
A continually evolving holistic, embodiment practice, Cocréa strives to seamlessly weave the following into coherence through the connected fluidity of Fusion partner dance as inspired by American vernacular Jazz and Urban dances:
Skills and Practices for Navigating Empowered Interpersonal Relationships

The importance of Consent and Communication

The practice of coming into Right Relationship

The Organic Expression of Authentic Movement 

Concepts from Contact Improvisation

Deconstructing Gendered Dance Rolls 

Exploration of the Resolution of Conflict through the lens of Theater as a Pathway of Transformation

A Contemplative Approach to Life through the Wild Wisdom of the Gene Keys

Deep Ecology and the Role of Humans and Dance in Earth Stewardship

The Potency and Power of the Breath
Whether you're completely new to partner dance, have been dancing in other spaces for awhile, or have a completely different embodiment practice, this workshop is an opportunity to support you in taking your embodied movement with others to a new level! 
Cocréa = Collaborative, Organic Connection, Revolutionizing Embodied Awareness.

What is Being Offered
Cocréa is as much a path of personal development as it is a training ground to become a better dancer. This two day workshop will be an exploration of embodiment and refinement in listening – both with the self and others. We will embrace form and structure, and deepen into a practice of presence with one another.
Playing within the structures common to many of the world's social partner dances, participants will learn tools to invite and allow an easeful flow to emerge through deep listening and responding in presence with the moment. Through meeting and joining energy, we emphasize connection, communication and creative expression between two humans within a community of others.
Themes we'll play through:
Polarity – the Mutable Energetics of Lead and Follow

Stretching into Discomfort and Uncertainty as an Opportunity for Growth

Shaping intention and energy for Optimal Listening

What the attendee could learn/intention of the workshop: 
Lead-Follow-Neutral Dynamics

Variable Frames of Connection

Accessing Intuitive Movement

Expanding Connection Points

Activating Your 'Spinaesthesia' (Jedi Musicality)

Embodying the Freedom of the Sacred Clown
Building on the foundational elements of social partner dance technique as our common language, Wren LaFeet's playful and sincere guidance teaches how to wield creative expression with consideration to another body and practice nuanced responsiveness to one another in improvisational, co-created dance. Cocréa is a gateway to accessing the body's wisdom to deepening Self and relational attunement. Our intention is to explore form and play creatively from our heart, body and spirit, in full support and appreciation of ourselves and one another.
This workshop is accessible to movers of all experience levels.
Cocréa believes in providing low income access to those in need. Please only choose one the lower priced or free options if paying the full price would constitute a financial burden. Thank you!
On another level of access, this is admittedly not accessible for all bodies at this location due to stairs. Our apologies if this impacts you negatively and we will have other opportunities. 
Wearing masks is absolutely welcome. Due to California's current updated requirements, neither negative COVID tests nor vaccines will be required. We reserve the right to update this policy on a daily basis should need arise. 
If you're not feeling well, even a little, please don't come!
Please be in the mindset of care and do your best to be mindful of how you interact leading up to this event.
Comfortable clothes to move in
An extra layer for warmth
Natural deodorant if needed (please no perfumes or chemy scented stuff as facilitator is and others may be allergic)
A snack/lunch to stay nourished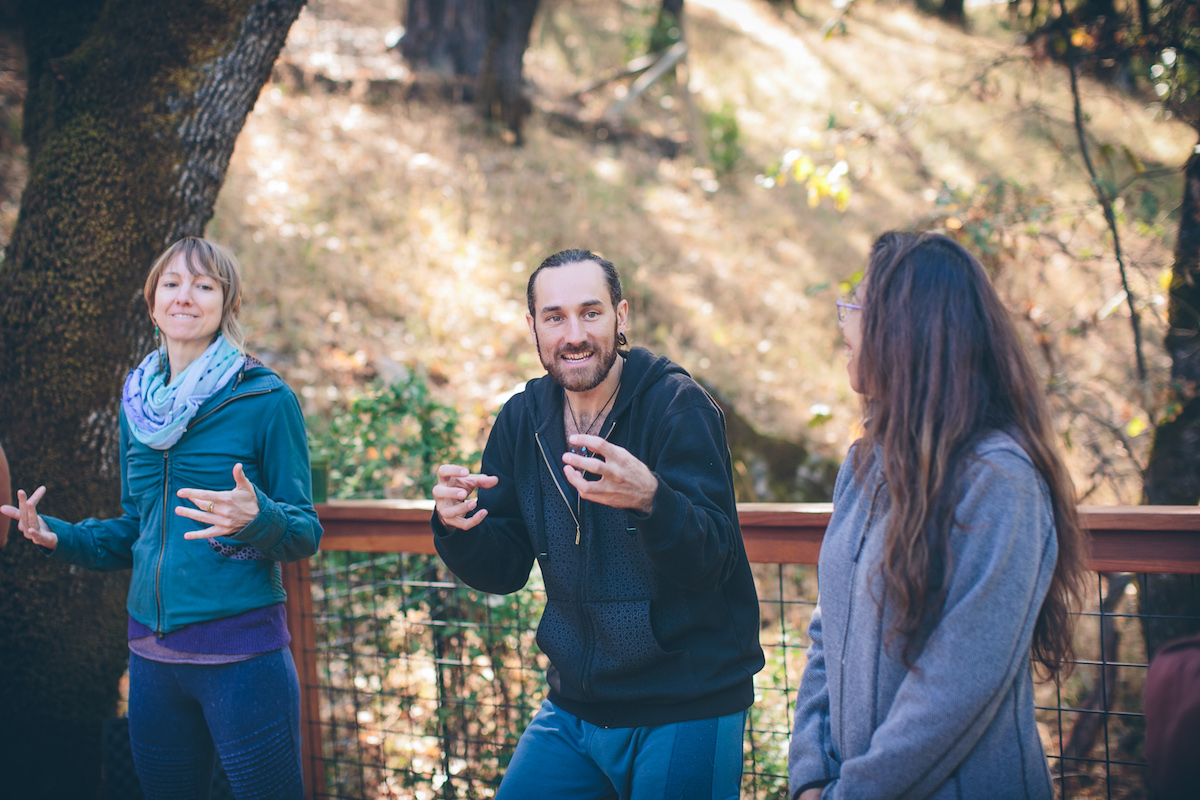 Wren LaFeet
Facilitator • Cocréa Director and Co-Founder
Wren is celebrating the exquisite privilege of getting to dance in partnership for almost 25 years and loves serving humanity as a somatic permissionary. Teaching partner dance internationally as a practice for mindful, authentic living, and enlivening communities by facilitating his signature modality, Cocréa, has been his joy for over a decade. Wren guides humans curious about embodiment towards right relationship by exploring the realms of Self, Earth, Music, Sacred Other, Community and Whole through listening and responding, and inviting, allowing and embracing change. He is a celebrated TEDx speaker, featured author in "ReInhabiting the Village" and ardent proponent of pioneering a new renaissance through authentic connection and consensual touch. 
Wren is an able bodied white male residing in Awaswas Ohlone territory (Santa Cruz, CA). As a non-binary identified, 11th generation American descended most recently from artist and blue collar working class parents, Wren is in a deep reckoning with the numerous and nuanced aspects of self that influence how we navigate interpersonal relationships and cultural identity on the journey into right relationship.
Wren promotes dance as an embodied approach to spirituality that spans the chasm between false refuge and celebration through surrender, and as medicinal salve for our modern ailments of disconnection and dislocation.

CREDENTIALS
BA in Drama and Dance, University of Washington

12 years experience offering movement and embodiment facilitation professionally

Author in the published work, "Reinhabiting the Village"

TEDxBend speaker, "Pioneering the New Renaissance through Movement"

HeartMath Certified Trauma-Sensitive Practitioner

RADT-1 Substance Abuse Recovery Counselor, Embodied Recovery

Graduate of Embody More Love program, Do Good Things With Power, Zahava Griss

Certified Attunement Therapy practitioner, Tristan Bray

Awake at Work Facilitator Training Graduate, Anakha Comen

Certified Danyasa Inspired Yoga Instructor, Sofiah Thom

Co-Creator of the Momentom Collective Green Residency

Featured Presenter: Abundant Leadership Retreats, Embodiment Conference, Body Intelligence Summit, Conscious Dancer Podcast, Beloved Festival (4 years), Oregon Country Fair (5 years), Envision Festival (5 years)