SOMATIC REVIVAL



Join Us In Celebrating The Culmination
Of The 2022 Cocréa Facilitator Training

INVITATIONS
We invite clear eyes and auric fields!
Come sober. Cocréa is about practicing authentic relating and holds consent as central to its teachings. It's challenging (or impossible) to obtain consent when altered. As fun as it is, this is not that party. Let's get high on endorphins, eye contact, breath, movement, touch, grimey beats and soaring melody.
We invite evolution and growth!
Come to the workshops. We love to dance and we love to be together in community, and we'll be the first to acknowledge there is no better place to learn than on the dance floor in the moment. Except MAYBE in a space designed specifically to support you upleveling your Jedi bad-assery. Join the Cocréa facilitators in training, Wren, and Brenée for a day of psycillium activating, community soil amending somatic inquiry into epic presence and attunement.
We invite ecstatic play and bliss!
Come to get the funk down. Cocréa is a practice space for the dance of life. We welcome all expressions of your being, of your freedom, of your intimacy. We welcome you getting into your pleasure, we welcome you getting into your grief, we welcome you releasing deeply into your joy. We create an agreement field that we're all going to show up all the way and play full out.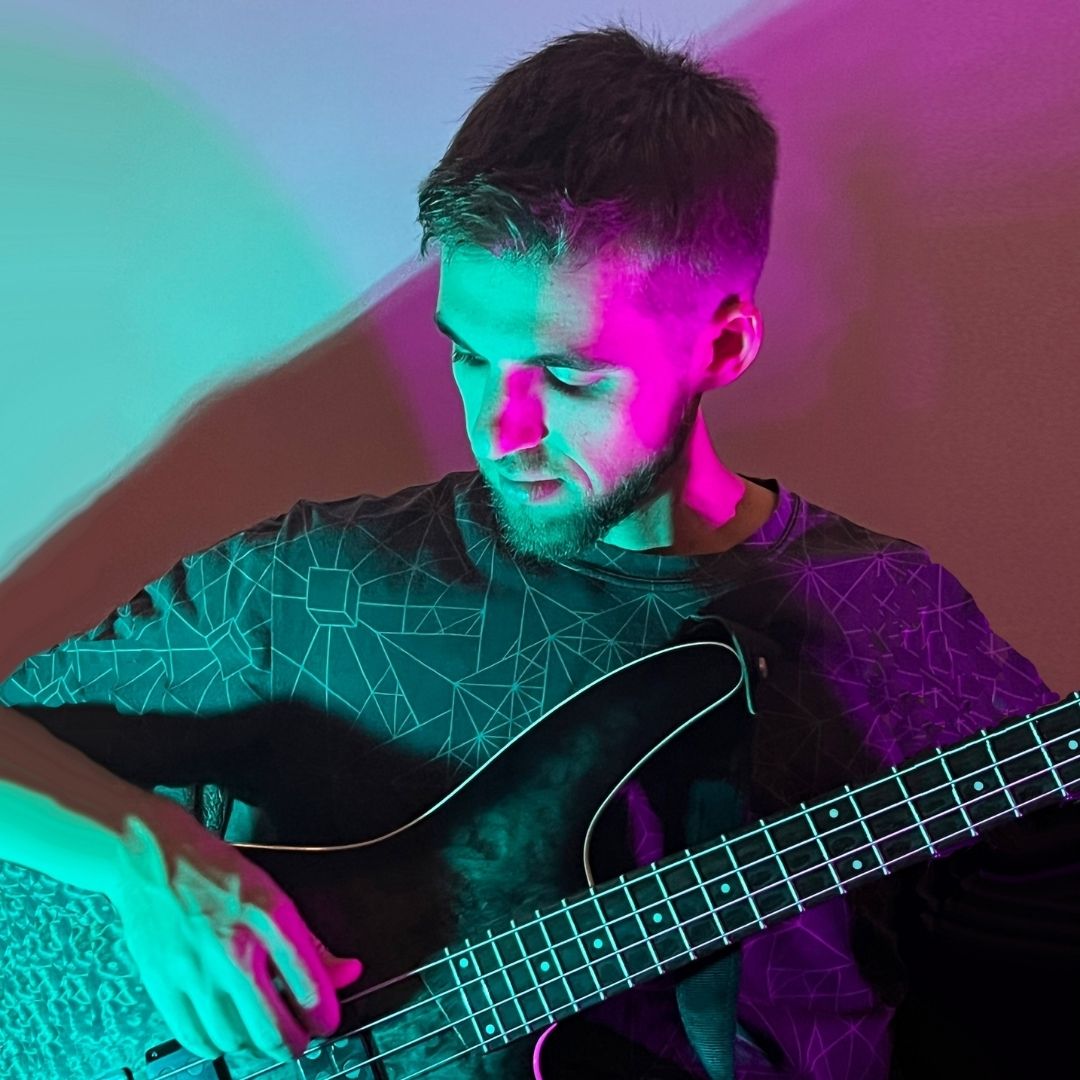 Momentology
Guest DJ
Momentology is the multi-genre electronic music project of producer/performer Patrick Kiebzak. Blending rich layers of organic soundscapes and punchy beats, paired with live instrumentation. The Momentology experience dances in the space between an improvisational jam band and a classic DJ. Genres explored include deep house, downtempo, blissful bass, and much more.
As Momentology, Patrick has performed at festivals and events around the US, sharing stages with DJ's and producers Random Rab, Desert Dwellers, Equanimous, Bluetech, The Human Experience, DJ Taz Rashid, and more. Momentology also accompanies Yoga and Meditation workshops, classes, and retreats, providing experience enhancing music for these practices.
Mikaya
Guest DJ
Micah "Mikaya" Swabb is a DJ and facilitator for the Asheville Movement Collective, and was the founder and resident DJ for Dance Church Maui from 2011-2019. He has a deep understanding of set arrangements for conscious dance events, yoga classes and ceremonies through his 8+ years of experience. Mikaya's mixes inspire meditation through movement in ways that widen the scope of one's self-awareness and self-expression.
His mixes use a spectrum of musical genres to deepen somatic embodiment through movement, breath and presence. Using a large bell curve progression his DJ sets begin peacefully, build momentum and contrast, and then land softly with resolution and grace. He has a gift for finding beautiful tracks that cover a broad spectrum of musical genres like global bass, tropical house, techno, glitch hop, downtempo, classical and ambient.
Mikaya has shared the stage with The Human Experience, Ean Golden, David Starfire, Nickodemus, [Clever Alias], and DJ Dragonfly to name a few. He has played at festivals like Burning Man, Beloved Festival, Source Maui, and Element 11. He's DJ'd and facilitated at Dance Church Maui, Asheville Movement Collective, Ecstatic Dance Salt Lake City, Maui Conscious Dance Collective, Mangala Yoga Maui, and Lumeria Maui. He's also an experienced sound healer that plays the gong, Tibetan singing bowl, Native American flute, harmonium and other sacred sound healing instruments.
If you'd like to book Mikaya, you can email him at micahswabb@pm.me. With deep gratitude may we live with love, courage and freedom.
Purrrriestess
Guest DJ
Meow mixes for your purrring.
Hiii, I'm Purrriestess aka Cat ~ a budding ecstatic dance facilitator and DJ from Asheville, NC inspired by a passion for music, movement and dance. I curate sensorial soundscapes of a wide variety with heartfelt intention, aiming to evoke a deeply transformative and wildly expressive dance experience.
May all be free to dance.
Much gratitude to all the music makers – because you create, I create <3
Donations welcome 🙂 ~ @Purrriestess on Paypal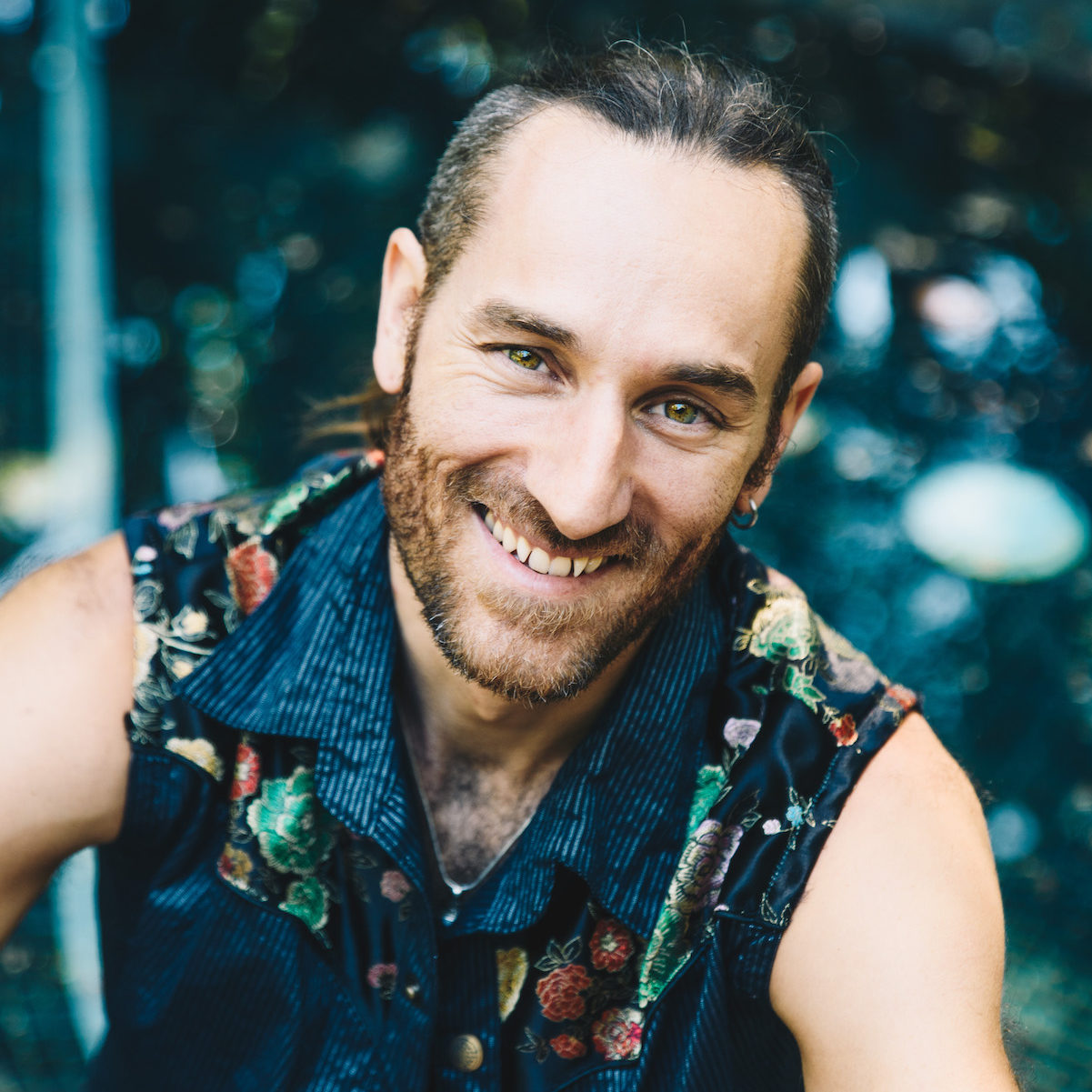 Wren LaFeet
Cacao CommuniYum Leader
I view dance as a form of Jedi Music Appreciation through which the dancer opens themselves as a conduit for the music to express through. In essence, "the dancer" gets out of the way and allows themselves to be danced.
My genius shines when guiding people into their willingness to play, engage, connect, and push edges. I anticipate and celebrate a world where the cultivation of mindbody and emotional intelligence is paramount in the continual revolution and rebirth of how we live, work and relate.
Join my mailing list to get your Free Gift of The Three Keys to Improving All Your Relationships through Partner Dance!
Join Here
1:1 Coaching and Personalized Partner Dance Experiences:
Schedule Here
Photos From
Somatic Revival In
Santa Cruz, CA
July, 2022