RE|EECE
1/2 of Dimond Saints, California bred, melody maker Releece, when not following the moon-cycles and touring with the ascending Oakland based duo, is deep in the studio constantly exploring sonic realms; a quest to create hypnotic soundscapes Releece refers to as "silky lullabies". Dedicating the last decade plus to production, Releece pulls from elements of Hip Hop, electronic down tempo, R&B and world beat. A producer at heart and a dj by night Releece's sound is sure to make your head nod and hips slide, transporting you to worlds far and wide. Music is Releece. Releece is music.
AMAE LOVE
Amae Love is an eclectic singer / songwriter with a sultry, soulful voice that embodies a modern approach to soul, blues, R&B and jazz. Similar to artists like Amy Winehouse & Adele, Amae takes the best of that classic vintage sound and combines it with soulful, bluesy melodies paired with positive & empowering lyrics. She likes to call this style "Singin' the Purples" as in: a higher consciousness version of the blues. Amae is a multi-faceted talent whose skills as performer include Improvisation, MC'ing, hoop dance, DJ'ing, Dance, and guitar.
YOHM
Yohm began the journey as a DJ in the year 2000 playing vinyl reggae, funk and hip hop records.Over the years his sound has evolved into a blend of world influenced fusion beats with thick bass drops. Known for playing remixes of classic tunes and medicine bass, with an ability to adapt his sound to fit most dance floors. Yohm (pronounced like Yo and Ohm) is a combination of Yosef's birthname and one of the most healing sounds on Earth.
Yohm has shared the stage with Desert Dwellers, Clozee, Kalya Scintilla, Bluetech, Phaeleh, Charles the First, Deya Dova and many others. He has also rocked sets at many festivals including Lightning in a Bottle, Enchanted Forest, Lucidity, Symbiosis, Worldfest, Cosmic Convergence and Stilldream.
With a sharp focus on clean mixing and composing a journey through different genres Yohm's energetic sets keep the crowd engaged and satiated for hours.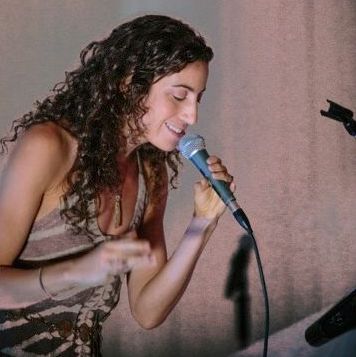 Lindsay Bellows
Lindsay Bellows weaves together light-hearted folk/pop with fierce R&B vocals to create music that ignites the spirit and soothes the soul. When she's onstage alone, the magic of Lindsay's artistry becomes apparent as her songs are built from scratch, bringing together melodies, harmonies, and percussion using only her voice and a loop pedal, intimately revealing one part at a time to the audience. A naked solo is gradually dressed up with rich vocal layers until this one-woman act begins to sound more like a soaring choir or a pulsing multi-piece band. 
In late 2017, Lindsay Bellows released her debut Wake to Dream EP. The Wake to Dream debut release from Lindsay Bellows could not have come at a better time. As the world is engulfed in turbulence and chaos, Lindsay's music gives us two things we need: hope and a way through. Her lush and liberating songs are delivered with verve and vitality — they can range from deep and vulnerable to flirtatious and clever, but never fail to remind us to let our troubles shape us, fuel our activism and our joy, and to dance, dance, dance.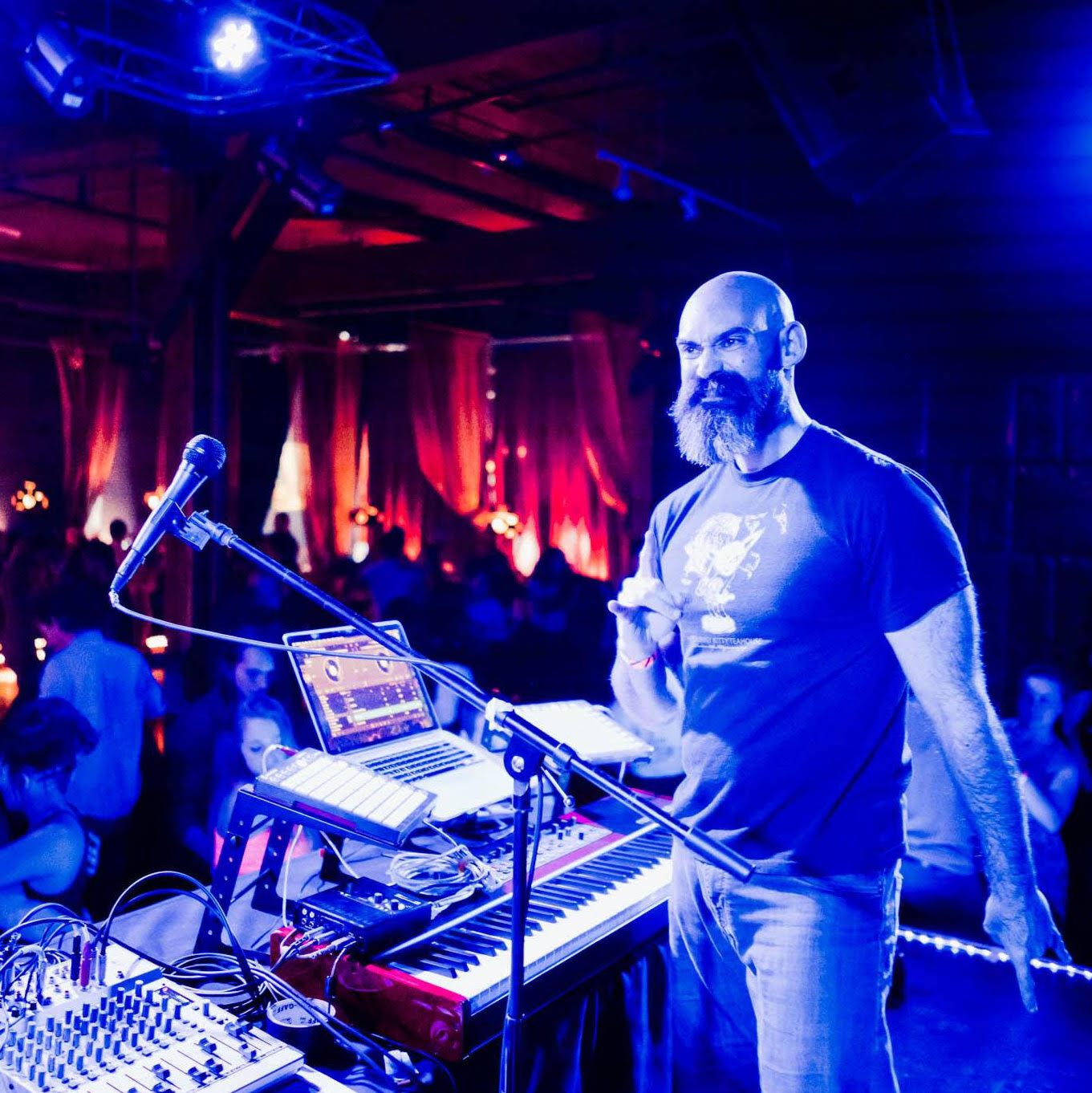 TH!5
Integrating the traditional piano training of his youth with the production & composition experience of his profession, Josh Gronner embarked on a life-long exploration of sound design, and conceived a project known as THi5. THi5 music offers a genre-defying soundscape of live acoustic instrumentation fused with an effortless blend of inspirations including hip hop, glitch, tango, blues, bass, & more.
Josh Gronner began performing as a professional pianist in high school, & soon after found himself recording and composing music for the film industry with notable entertainers such as Simon Cowell, Toni Braxton, Dave Koz, & more. Since the release of his debut album "One Time" in 2016, THi5 music has grown in popularity among social dance communities, allowing Josh the opportunity to have shared THi5 music from New York to San Francisco, Vancouver, Costa Rica, Los Angeles, Chicago, Philadelphia, Seattle, and more. THi5 second album "Equal" was released in July of 2017, and continues to inspire dancers and listeners around the globe.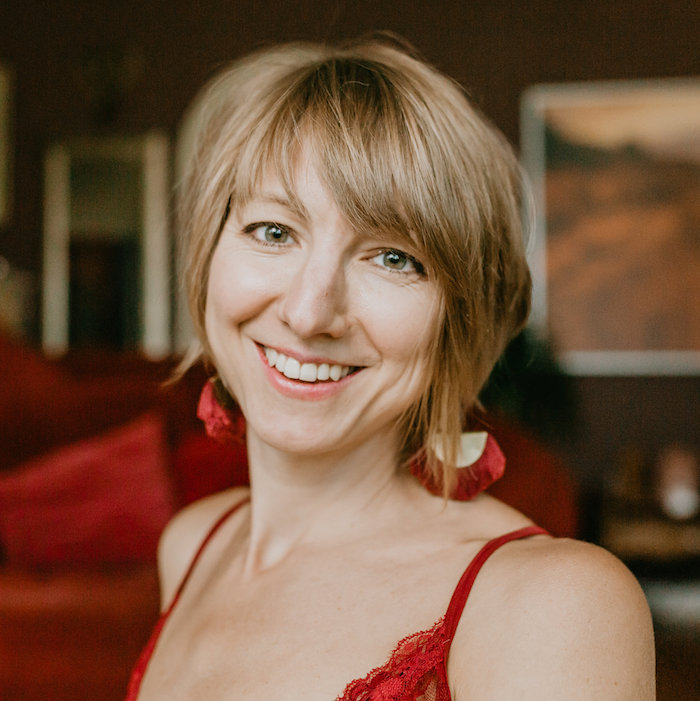 USHA ROSE
Instructional Offering: Slow, Saucy and Sacred
Usha Rose is a Somatic Sex, Intimacy, andRelationship Coach, Workshop Facilitator, Dance and Yoga Teacher, and Licensed Massage Therapist. She is trained in the Somatica™ Method of Sex and Relationship Coaching and is a graduate of the International School of Temple Arts Practitioner Training. She also spent three years studying closely with Sonika Tinker and Christian Pederson in the LoveWorks Relationship Training Mastery Program, including two years in the Assistant and Leadership Program.
She is the co-founder of Foothills Fusion Dance, a weekly, social dance in Grass Valley, CA and co-founder of Convergence, an annual Ecstatic and Fusion dance mini-festival in Northern California. She is also the Production Manager and Facilitator for Cocréa, a mindful partner dance company that produces transformational dance retreats and workshops around the globe.
Usha discovered the conscious dance community in 2010 when she started attending Ecstatic Dance Oakland. Since then she has studied SoulMotion™ with Vinn Marti and Zuza Engler, completed the JourneyDance™ Teacher Training with Toni Bergins and continues to be inspired by the many teachings of Contact Improv and 5Rhythms™.
She took her first partner dance class (Salsa) in 2005, although she was first introduced to partner dancing as a young child in her living room with her grandmother who was an avid Lindy Hop dancer. It was around 2010 when Usha discovered Blues dancing, and soon thereafter fell in love with Fusion dancing. She has studied several other partner dance forms including Salsa, Tango, Swing and Zouk, to name a few. In addition to teaching locally, she has taught dance at several events around the country including Enchanted Forest Gathering, Jumpsuit Family Gathering and Northern California Dance Camp.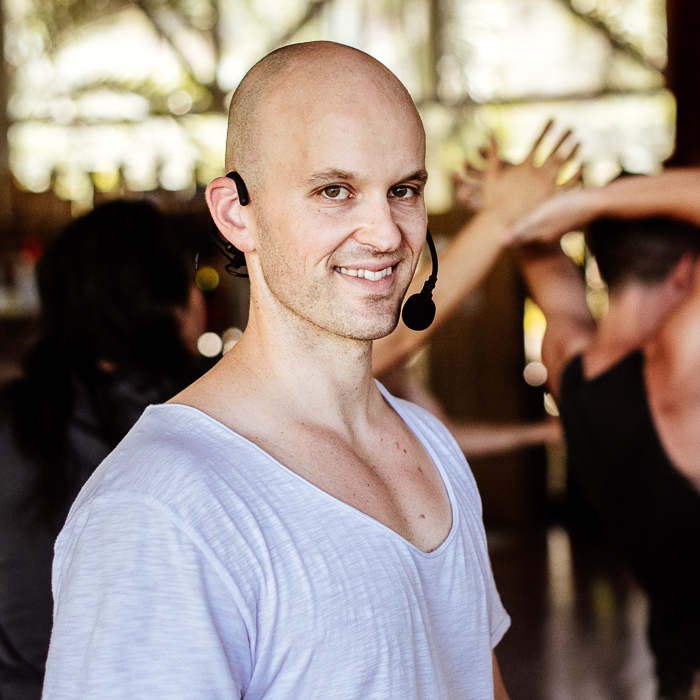 JOE GRAY
Instructional Offering: Hip Hop Fusion
Joe has been a professional dance performer and teacher for nearly two decades. In his studies and world travels he has developed a unique style with influences including hip hop, breaking, contact improvisation, and fusion partner dance. Joe fuses these forms together in a dynamic and distinctive style. His love and passion for dance has enabled him to perform at major events for Sony, Pixar, Oracle, and more. He has presented several workshops at universities including University of San Francisco, Stanford, and Sonoma State University.
Joe has began cultivating a new aesthetic for partner dancing called Hip Hop Fusion and has led workshops at Symbiosis Global Eclipse Gathering 2017 and Sonic Bloom 2018, and will be presenting at Lucidity Festival 2019.
He is excited to collaborate with like minded artists and to help the community embrace the power of performing arts.
Joe believes that dance is in our DNA. At the core of our being, everyone is a dancer. We are dance, and dance is life.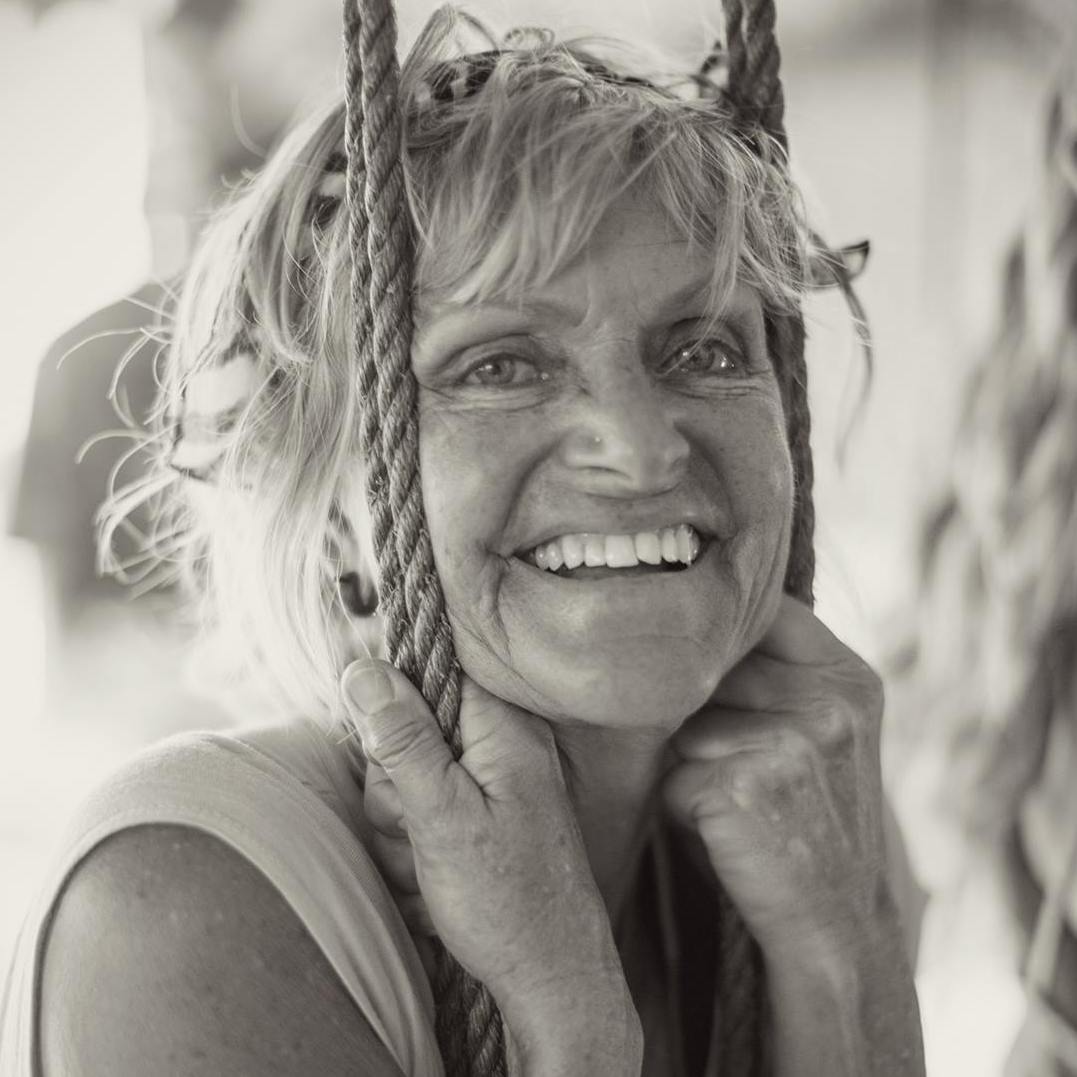 SHAMA GUSTAVSSON
Wisdom Offering: Shama's Porch Talks
Born and raised in Sweden, Anna-Lena "Shama" Gustavsson has a zest for learning in all modalities that include personal growth and movement. Every day is a learning and an add-on to the wonder of living a joyful life.
She is a certified Physical Therapist, having worked in the health industry for almost 5 decades. She is also a registered Yoga teacher, stress managent coach and facilitator in Ritual Trance dance. As a visionary and co-creator of Heartland, an off the grid facility for retreats and regenerative village building she is deep diving into multigenerational business building as well as holding the land stewardship. The role as an "elder" has for today's contemporary elders no real model. What WAS the model is not working in her opinion and she is an example of how it can be lived.
As an elder at the property she has taken on the mantel of understanding what to let go of – what does not serve and what is important to hold on to and carry forward. To be able to have a business, a dream, a daily life with her adult son Anders Gustavsson, the co-creator and manager of Heartland collective and who also lives on the property, gives her many opportunities to dig deep into that dance.
WENDY PHARES
Facilitation Offering: Soul Motion
Wendy is a Co-founder of the world renowned Ecstatic Dance Nevada City which is in it's 9th year of awesomeness. She is a co-founder of Convergence and produces other local community dance events. She is also a Soul Motion™ Teacher, Licensed Massage Therapist, Human Design Life Coach and a 2 on the Enneagram. Wendy values community, connection and dance. She recognizes the power of dance as a vehicle for personal and collective healing, growth and evolution. She enjoys traveling to other countries as an ambassador of Ecstatic Dance, bridging communities and continents.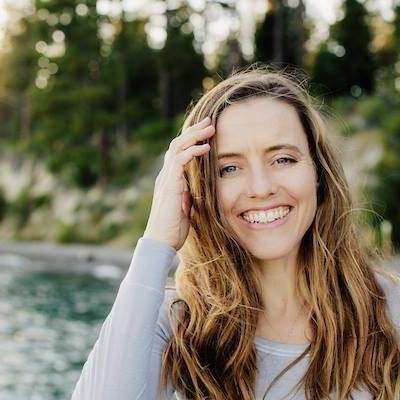 Rebecca Bone
Instructional Offering: Contact Improvisation
Rebecca is a gifted facilitator of improvisational movement practices that guide individuals and groups to connect with the innate intelligence of their body while engaging in cooperative creative play. With more than 20 years of study and experience in modern and contemporary dance, somatics, Contact Improvisation (CI), Capoeira and physical theater, Rebecca's unique style as a performer and facilitator comes from her talent for tuning into and responding to subtle energies present in the classroom, audience and surrounding environment.
Her journey with CI began in 2002 when she co-founded Movement Forum, a site specific dance improvisation performance group, where she first experienced the dynamic potential available when a group of movers develops deep trust in themselves and each other. She has continued to follow her curiosity for CI, studying with teachers across the US and Europe, gaining new levels of subtlety and responsiveness in her dancing.
For Rebecca, CI is about developing deep trust in one's body as a pathway for trusting others while surrendering to the unknown with levity and playfulness-a lifelong practice. She is passionate about sharing her insights and experience in this form offering private sessions with individuals and couples and leading 6-week series with small dedicated groups. She also facilitates the Nevada City CI weekly class and jam as well as the monthly Underscore, a structure for practicing CI while cultivating group awareness.
CHRISSY MEHNERT
Instructional Offering: Fusion Energetics of Groove
Chrissy can't remember when it began, but dance came as naturally as breathing to her body. From a young age she studied dance primarily in the form of solo movement for performance and competition. Her first dance company saw her through many early professional opportunities, and her love of choreography took her to organize Pulse Dance Project, NYU's first student-produced dance performance group. Eventually, she found that in many ways, her professional training was limiting her growth by under-valuing the uniqueness of all bodies. This awakening led her to the yoga studio. Her first and most honest class startled her with its resonance, springing her awakened life forward into opening after opening.
She trained in the summer of 2009 with Yoga to The People, dove right into teaching 10+ classes a week and gaining the YTTP studios in Berkeley and San Francisco a foothold. Until 2013, she was a prominent teacher for YTTP, when she moved out to the Northern California foothills. At the first night of Foothills Fusion Dance in 2015, Chrissy committed to a new dance form. Partner dance intimidated, allured and in time deeply transformed Chrissy's being. No other practice has contributed so much to her unfolding as mindful partner dance. Now, her offerings are weaving through the overlapping layers of yoga and dance, inspiring each of her teachings with the other.
ANTJE SCHAEFER
Instructional Offering: Somatic Communication
Antje Schaefer is master facilitator of connection, embodiment and inclusive communities and culture.  As the co-creator of Cocréa Mindful Partner Dance, she shares deep wisdom and facilitates connection through partner dance and embodiment as a path to self-discovery and relational healing. Her appetite for lifelong learning has led her to seek certifications in mindfulness, Integral Circling and Authentic Relating practices, Realization Process embodiment meditation and Hakomi somatic therapy. Antje synthesizes these skills to deepen her clients understanding of the mind-body connection and helps them create a holistic, relational approach to their transformation, grounded in presence and truth-seeking. She coaches and consults with individuals, teams, organizations and communities. One of her greatest joys is to create inclusive spaces that foster growth, vibrant community and creative expression as a practice ground for learning about self and relationship. She currently produces Nectar Fusion, a community dance event in Portland Oregon which she founded in 2014.
DANIEL HOLEMAN
Wisdom Offering: Gene Keys
Artistic talent combined with life-long exploration of
consciousness and devotion to self-realization has given
Daniel B. Holeman an ability to depict uplifting and
profound sacred imagery.  His inspirational paintings
often have a strong impact on people.
Daniel feels it is not so much the beauty, but the place it stirs within that
people are responding to.  He invites the viewer to dive into a deeper
dimension of consciousness while viewing his paintings, allowing the high
frequency imagery to activate their own higher frequencies within.  The
imagery activates forgotten awareness of a felt-sense of HOME – a warm,
familiar and heartfelt state of mind – and his videos are a deeply moving
experience to behold.
Daniel's primary role in life is that of a messenger and catalyzer for all (who
are ready) to realize our Unity.  He offers insight, clarity and counsel on
living in this world with that awareness. And the art that comes through him
is the creative expression of that role.  He is a way-shower, helping others
to realize and live their unique higher purpose – their fullest potential, based
on a foundation of Unity Consciousness, and the Clarity of Being who we
are designed to be and the role we are here to fill in life.
WREN LAFEET
Facilitation Offering: Cocréa CommuniYum
As a Somatic Permissionary, Wren teaches partner dance internationally as a practice for mindful, authentic living, enlivening communities with his signature modality, Cocréa. Dancing since 1999 around when the Fusion social partner dance movement began, Wren's dancing helps define Fusion as an emergent folk dance form based in the spontaneous co-creation of new aesthetics. Graduating from the University of Washington with a BA in Drama and Dance Wren's curiosity revolved around studying the expression and resolution of human conflict through theater and the ways emotion moves through the body. Wren's mission is to vitalize and inspire the world using social partner dance as a vehicle for connection, personal growth and spiritual alignment with right livelihood that places us in right relationship with the Earth. He is a celebrated TEDx speaker, featured author in "ReInhabiting the Village", and ardent proponent of pioneering a new renaissance through co-created movement, authentic connection and consensual touch. He has been named "the next voice in conscious dance" by Soul Motion core faculty member, Aletia Alvarez.
SHANTALA DAVIS
Instructional Offering: Kinetic Intimacy
Shantala Davis is a Professional in Partner Dance, Feminine Empowerment and Kinetic Intimacy through the language of somatic and dance. She has been a part of the sex-positive community in the SF Bay Area for the past 5 years, has been pro-active participant of various social dance communities (including Lindy Hop, West Coast Swing, Zouk, Blues & Fusion) for over 20 years, and has become a spokesperson in building better systems and education around consent culture in our dance spaces.
Shantala is a part of a community of somanauts, priestesses, and pleasure-seekers in dance, conscious festival and sex-positive culture who seeks understanding of embodied relating, movement in connection and communication. From Ecstatic Dance to Social Partner Dance, her passion and curiosity lies within the layers of intimacy that can exist between people on both a somatic and energetic level through the language of dance and play.