Everything is Relationship. 
In our current world, there are many ways in which we are not in healthy relationship with ourselves, our partners, friends, community, and the planet.
The road ahead will require us all to be in better relationship.
During this deep dive, we will use partner dance as our vehicle to explore coming into better relationship with ourselves, others and our environment.
Through somatic inquiry into our embodied cultural contexts, we'll take a coregulatory journey of the heart, soul and psyche that aims for healing, resilience and reconciliation.
Alchemize the density and uncertainty of the last two years, and the turbulence of the present global cultural climate, through dance, community and rediscovering our belonging with the Earth.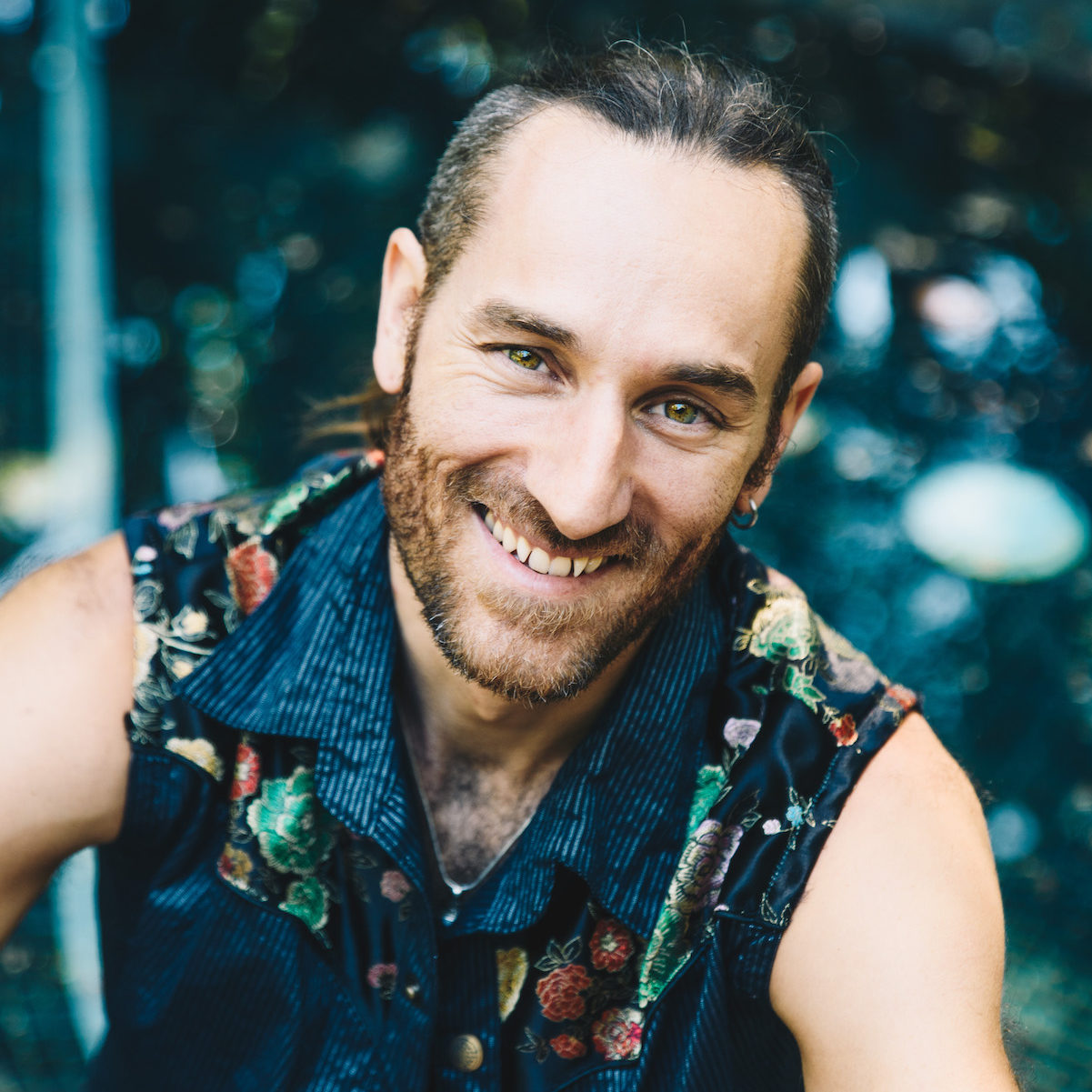 Wren LaFeet
Facilitator
Wren celebrates dancing in partnership for 23 years and loves serving humanity as a somatic permissionary. Teaching partner dance internationally as a practice for mindful, authentic living, and enlivening communities by facilitating his signature modality, Cocréa, has been his joy for nearly a decade. Wren guides somatically curious humans towards right relationship by exploring the realms of Self, Earth, Music, Sacred Other, Community and Whole through listening and responding, and inviting, allowing and embracing change. He is a celebrated TEDx speaker, featured author in "ReInhabiting the Village" and ardent proponent of pioneering a new renaissance through authentic connection and consensual touch. 
Wren is a cis-gendered, able bodied white male residing in Cherokee territory (Asheville, NC). As a psychonaut, consensual non-monogamy practicing, non-binary identified, 11th generation American descended most recently from artist and blue collar working class parents, Wren is in a deep reckoning with the numerous and nuanced aspects of self that influence how we navigate interpersonal relationships and cultural identity on the journey into right relationship.
As a Danyasa trained facilitator, former Awake at Work program facilitator, certified Attunement Therapy practitioner, Do Good Things with Power program graduate, and holder of a BA in Drama and Dance from the University of Washington, Wren promotes dance as an embodied approach to spirituality and medicinal salve for our modern ailments of disconnection and dislocation.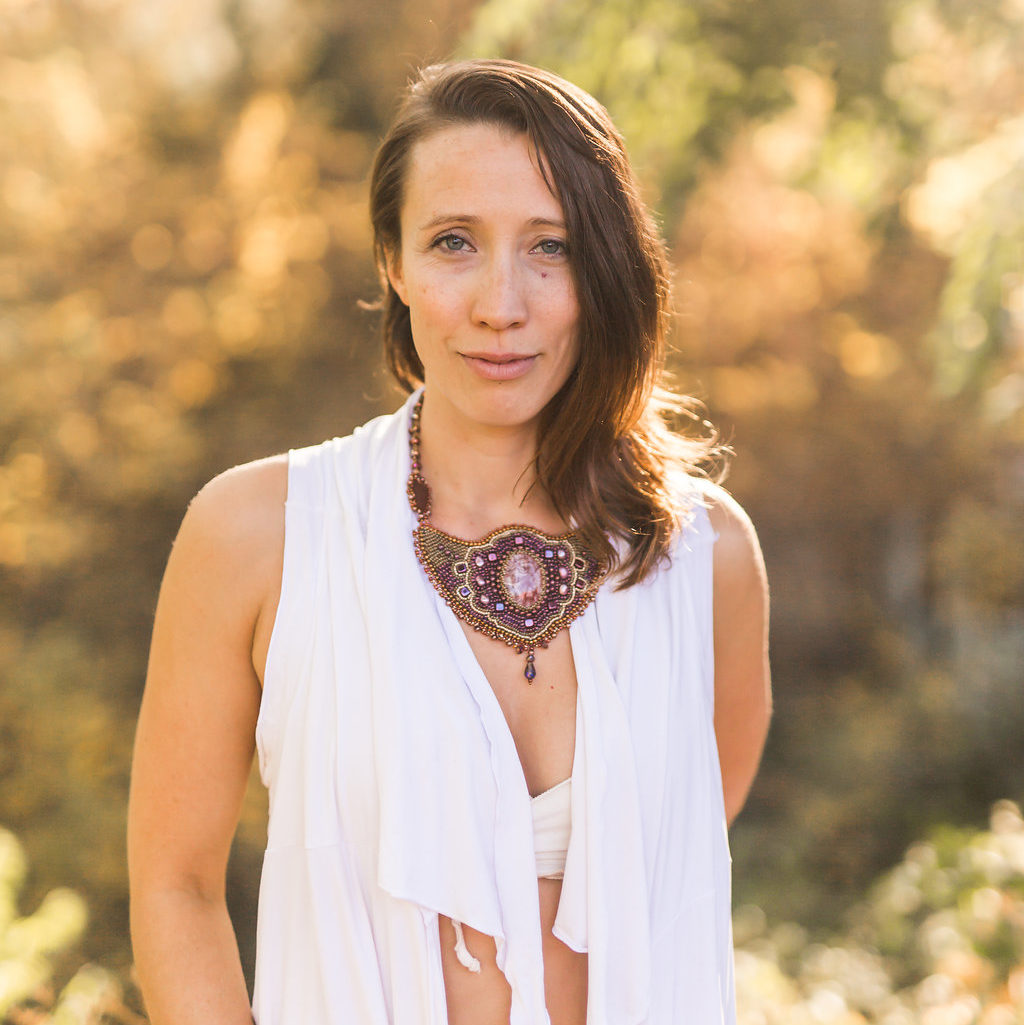 Odessa Avianna Perez
Facilitator
Odessa is a trauma-informed somatic psychotherapist, embodiment and social justice educator who helps individuals and groups heal from fragmentation and remember agency, magic, and belonging.
Odessa is a cis gender, able-bodied, biracial white-presenting latina currently residing in Kumeyaay territory – what is now known as San Diego, CA. She holds an MA in Somatic Psychology from California Institute of Integral Studies and triple bachelor degrees in Dance, Theater Arts, and Sociology from Rutgers University. She is a ThetaHealing practitioner and instructor, and has a background in massage and bodywork. She has over 2 decades of movement and dance performance experience, and has been practicing and teaching Contact Improvisation as a form of self inquiry and relationship alchemy for over ten years.
Odessa is deeply curious about the intersection of personal and collective trauma, collective nervous system states and expression, and how we can use somatics to integrate our trauma for better relationship, community and planet.  She has facilitated workshops at dozens of retreats and festivals up and down the west coast using somatics, movement, and contact improvisation as the platform through which to explore safety, relationship, building capacity for discomfort, interdependence and inclusion.
In her psychotherapeutic private practice, she weaves somatics, movement, interpersonal neurobiology, polyvagal theory, attachment work, and social and racial justice frameworks.With spiritual lineage in western Sufism and a background in ThetaHealing, she invites the mystical and metaphysical perspective, while remaining grounded in the reality of this planet and the structures and power dynamics we find ourselves in.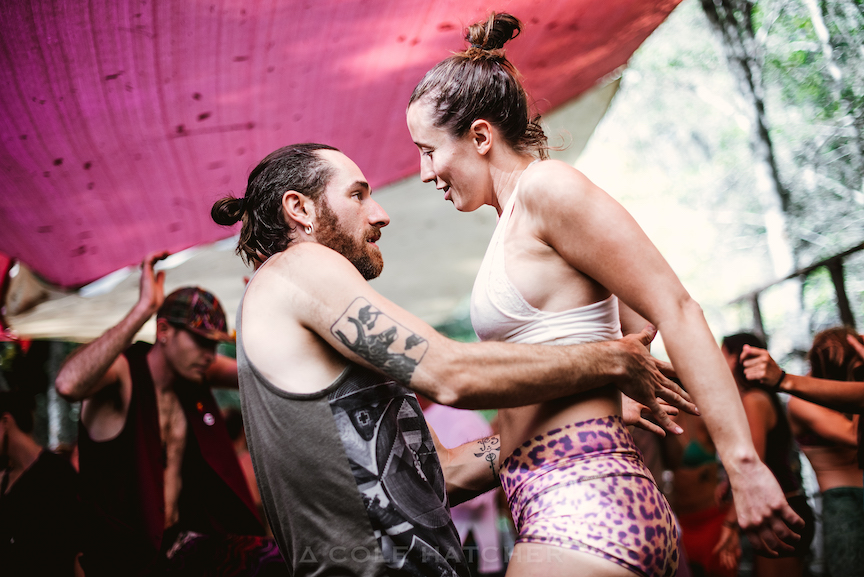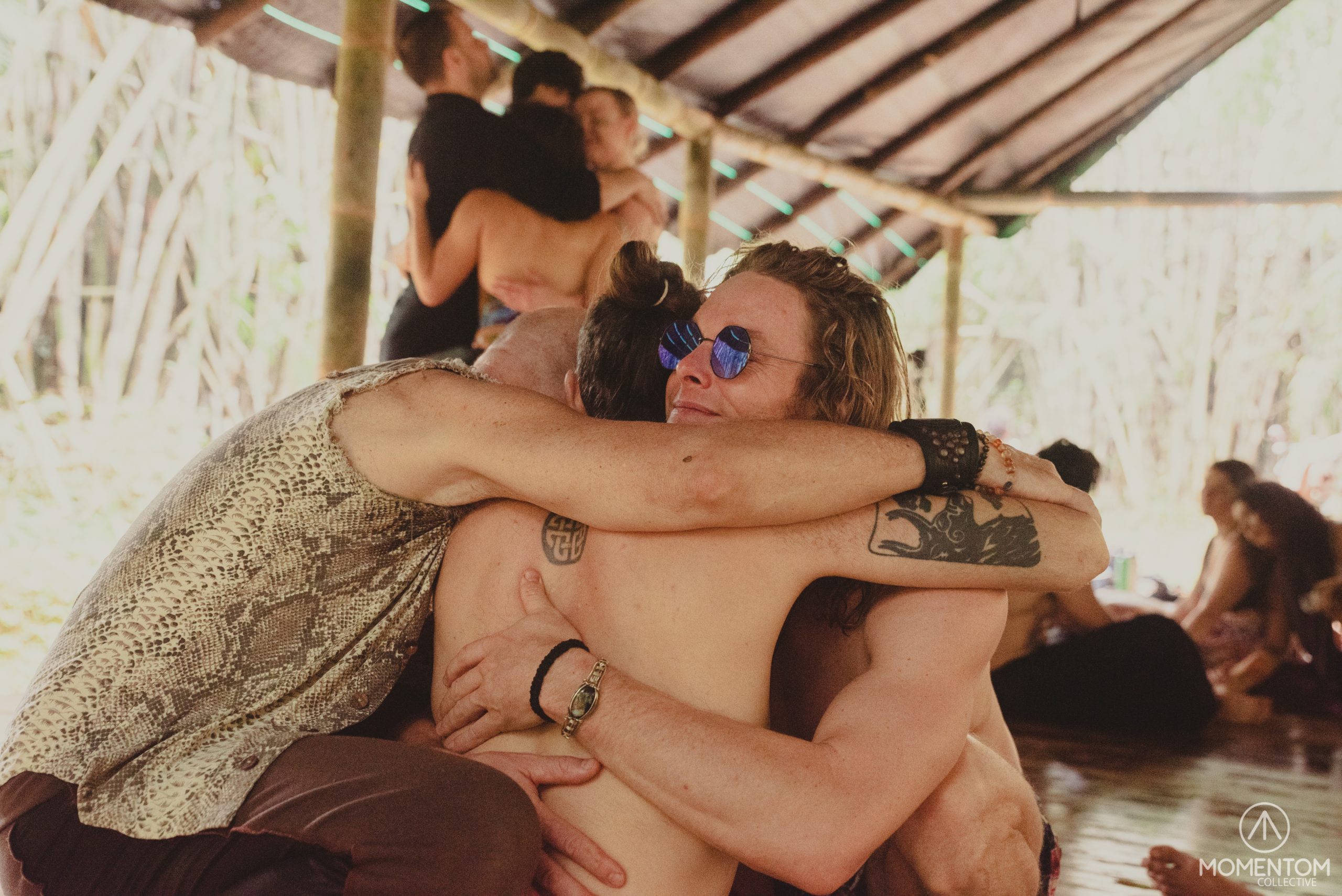 Weekend Activities:
Nature movement scores
Contact Improv
Cocréa
Energetic attunement and Mindfulness technique
Somatic Resourcing for a Resilient Nervous System (Resilient Body)
Free Time for Reflection, Rest and Nature Connection
Dance practices for Reconciliation
Vocal activations for liberating stagnant energy
PRICING
Please choose the option at left that most accurately reflects your financial situation. We expect you will use honor in this decision and know what the right price is for you.
We are doing our best to make this event affordable and accessible. If you have financial challenges and want to attend, please reach out to us.
In case you have not heard… there is a pandemic going on. Still. If you are sick or have been around someone who has recently been sick (fever, nausea, loss of smell, headache, sore throat, cough) please stay home and take care of yourself and your loved ones. We respect everyone's choices in regards to their health, safety, and comfort, and also want to honor our own values around what caring for our community looks like. To this end we will be requiring a negative Covid test upon arrival. At home tests are acceptable. No masks required, but welcome. We expect everyone to make the best choices for themselves in consideration of the health of others.