Wren LaFeet
Wren's eclectic movement style has largely informed fusion as an emergent dance form free of any fixed aesthetic. Fueled by his curiosity in spirituality, the body, global community, the natural world and relationships, and guided by his devotion to love and the idea of the Beloved, partner dance has served as the vehicle for his inquiry and understanding. He has inspired the formation of multiple fusion dance communities on the west coast of North America, and teaches partner dance internationally as a practice for mindful, authentic living.
His facilitation encourages individuals to create themselves as safer spaces for the embodiment of the full range of human expression. Promoting dance as medicine, spirituality and salve for our modern ailments of disconnection and alienation, his practice insists we trust our bodies with the music and our partner to catalyze elevating our whole being into higher vibrational states.
Working with the holographic overview of humanity provided by the Gene Keys and combining its contemplative practice with his own somatic exploration and intuitive listening through the body, as well as his study of human conflict through theater, Wren empowers individuals and communities to dance with joy, helps free insights locked in the body, coaches people to more easily access their sensuality and even on privileged occasion supports the healing of chronic disease. Wren's deepest desire is to guide people into right relationship with the moment; to listen and respond appropriately to what is being called for in service to the highest possible good.
Tasha Blank
Minister of Sound, international dj, speaker, consultant and founder of NYC's wildest dance experience The Get Down, Tasha is a master of holding space for massive transformation. Through private coaching and consulting, intimate retreats, intensive trainings and public events, she guides global audiences into their most powerful expression.
As the official movement guide for the BREETHE Meditation App, she leads stressed + overwhelmed humans back to their brilliance with joy, efficiency and ease. Her online mastermind THE PORTAL is the place to connect for live dances, daily transmissions + epic resources.
Tasha's viral video manifestos, courses, music, writing (and all other creations) integrate an interdisciplinary background in neuroscience, critical theory, ritual and somatics to help folks reclaim their hidden superpowers + live their most deliciously creative existence.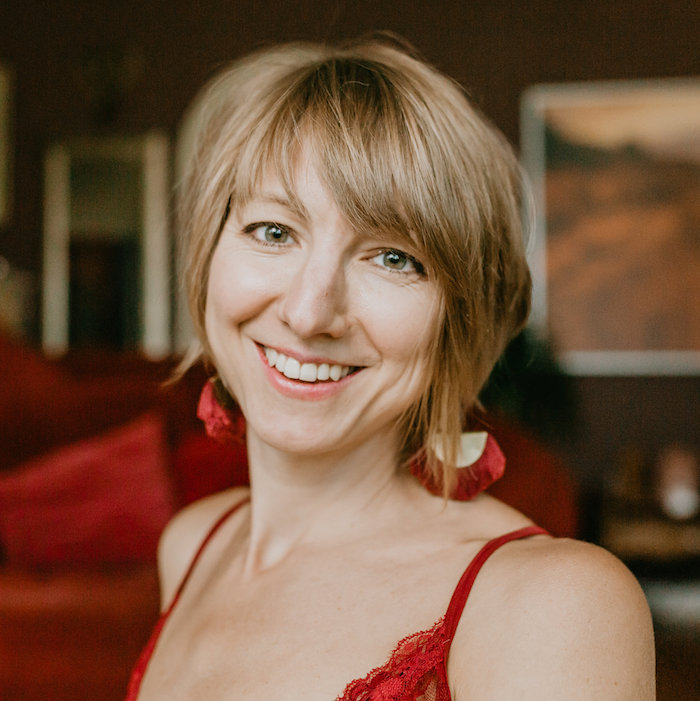 Usha Rose
Usha Rose is a Somatic Sex, Intimacy, andRelationship Coach, Workshop Facilitator, Dance and Yoga Teacher, and Licensed Massage Therapist. She is trained in the Somatica™ Method of Sex and Relationship Coaching and is a graduate of the International School of Temple Arts Practitioner Training. She also spent three years studying closely with Sonika Tinker and Christian Pederson in the LoveWorks Relationship Training Mastery Program, including two years in the Assistant and Leadership Program.
She is the co-founder of Foothills Fusion Dance, a weekly, social dance in Grass Valley, CA and co-founder of Convergence, an annual Ecstatic and Fusion dance mini-festival in Northern California. She is also the Production Manager and Facilitator for Cocréa, a mindful partner dance company that produces transformational dance retreats and workshops around the globe.
Usha discovered the conscious dance community in 2010 when she started attending Ecstatic Dance Oakland. Since then she has studied SoulMotion™ with Vinn Marti and Zuza Engler, completed the JourneyDance™ Teacher Training with Toni Bergins and continues to be inspired by the many teachings of Contact Improv and 5Rhythms™.
She took her first partner dance class (Salsa) in 2005, although she was first introduced to partner dancing as a young child in her living room with her grandmother who was an avid Lindy Hop dancer. It was around 2010 when Usha discovered Blues dancing, and soon thereafter fell in love with Fusion dancing. She has studied several other partner dance forms including Salsa, Tango, Swing and Zouk, to name a few. In addition to teaching locally, she has taught dance at several events around the country including Enchanted Forest Gathering, Jumpsuit Family Gathering and Northern California Dance Camp.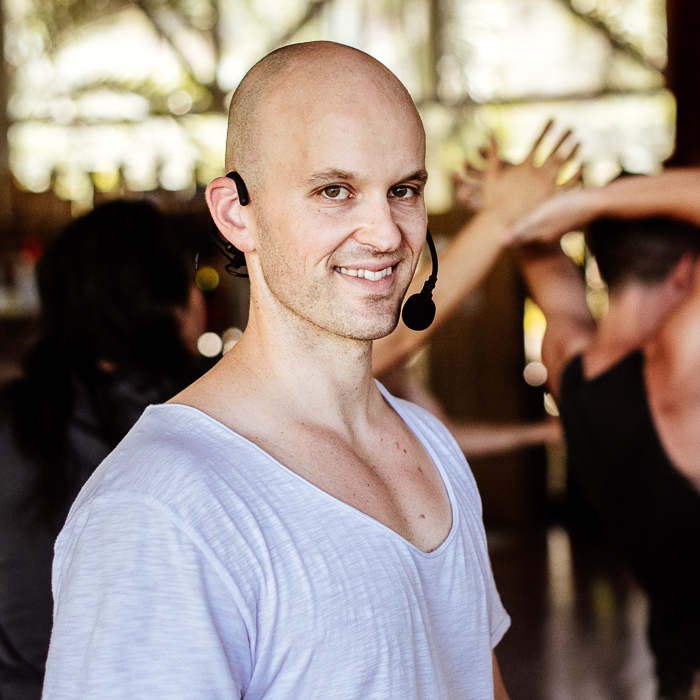 Joe Gray
Joe has been a professional dance performer and teacher for nearly two decades. In his studies and world travels he has developed a unique style with influences including hip hop, breaking, contact improvisation, and fusion partner dance. Joe fuses these forms together in a dynamic and distinctive style. His love and passion for dance has enabled him to perform at major events for Sony, Pixar, Oracle, and more. He has presented several workshops at universities including University of San Francisco, Stanford, and Sonoma State University.
Joe has began cultivating a new aesthetic for partner dancing called Hip Hop Fusion and has led workshops at Symbiosis Global Eclipse Gathering 2017 and Sonic Bloom 2018, and will be presenting at Lucidity Festival 2019.
He is excited to collaborate with like minded artists and to help the community embrace the power of performing arts.
Joe believes that dance is in our DNA. At the core of our being, everyone is a dancer. We are dance, and dance is life.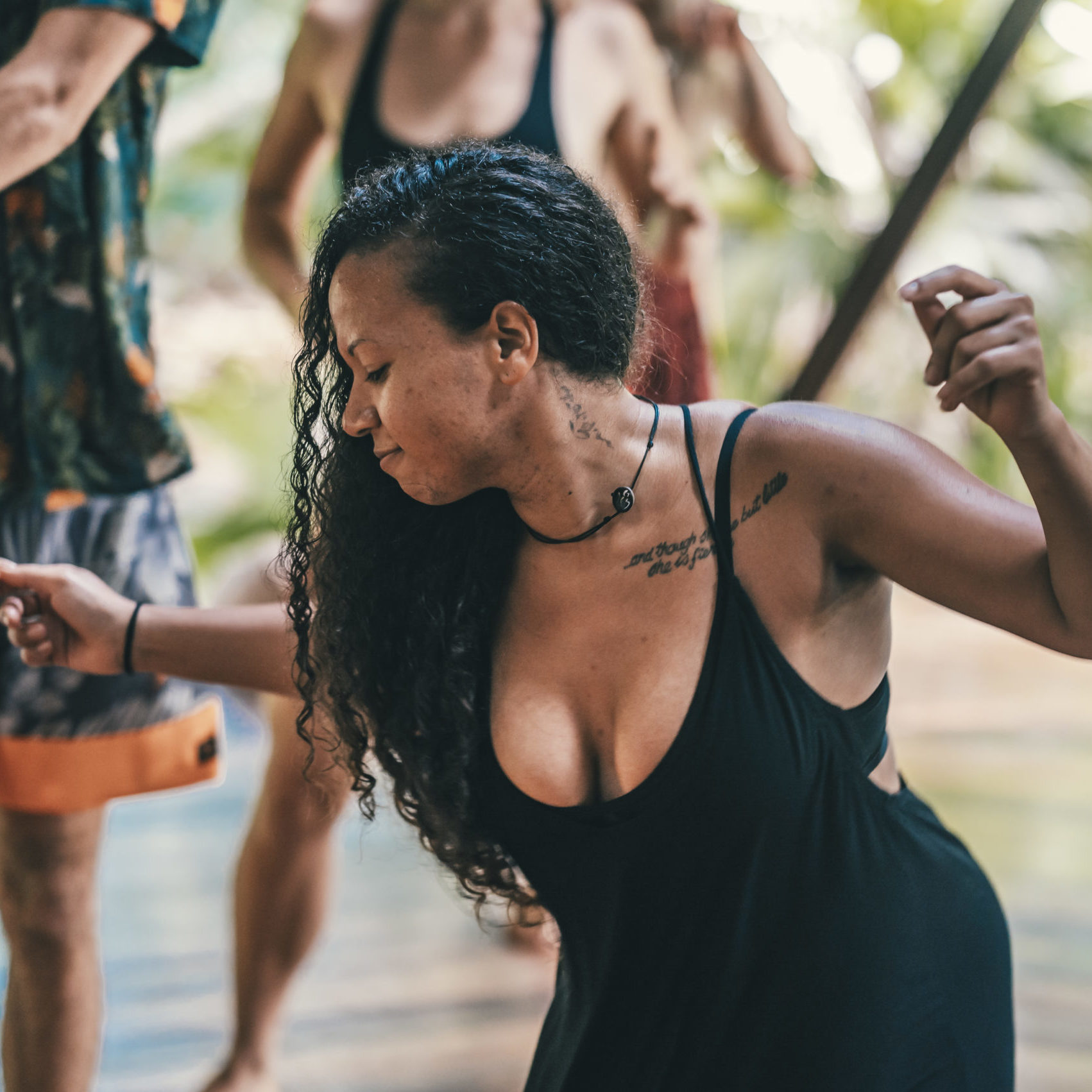 Taj Richards
Yoga Teacher
A forever student, Taj has been practicing and teaching yoga for the last decade. Her yoga journey has included Hatha, Vinyasa, Yin and Goddess flow certifications. Through movement practices, she's experienced her most profound moments of realization and emotional breakthroughs. Naturally she enjoys helping others tap into something new, be it emotions, sensations, or thoughts through the modalities she's most familiar. She believes yoga is a lifestyle and that lifestyles often ebb and flow with life. As she continues to grow and change, so does her practice as it incorportes traditional and nontraditional ideas, topics, music and more.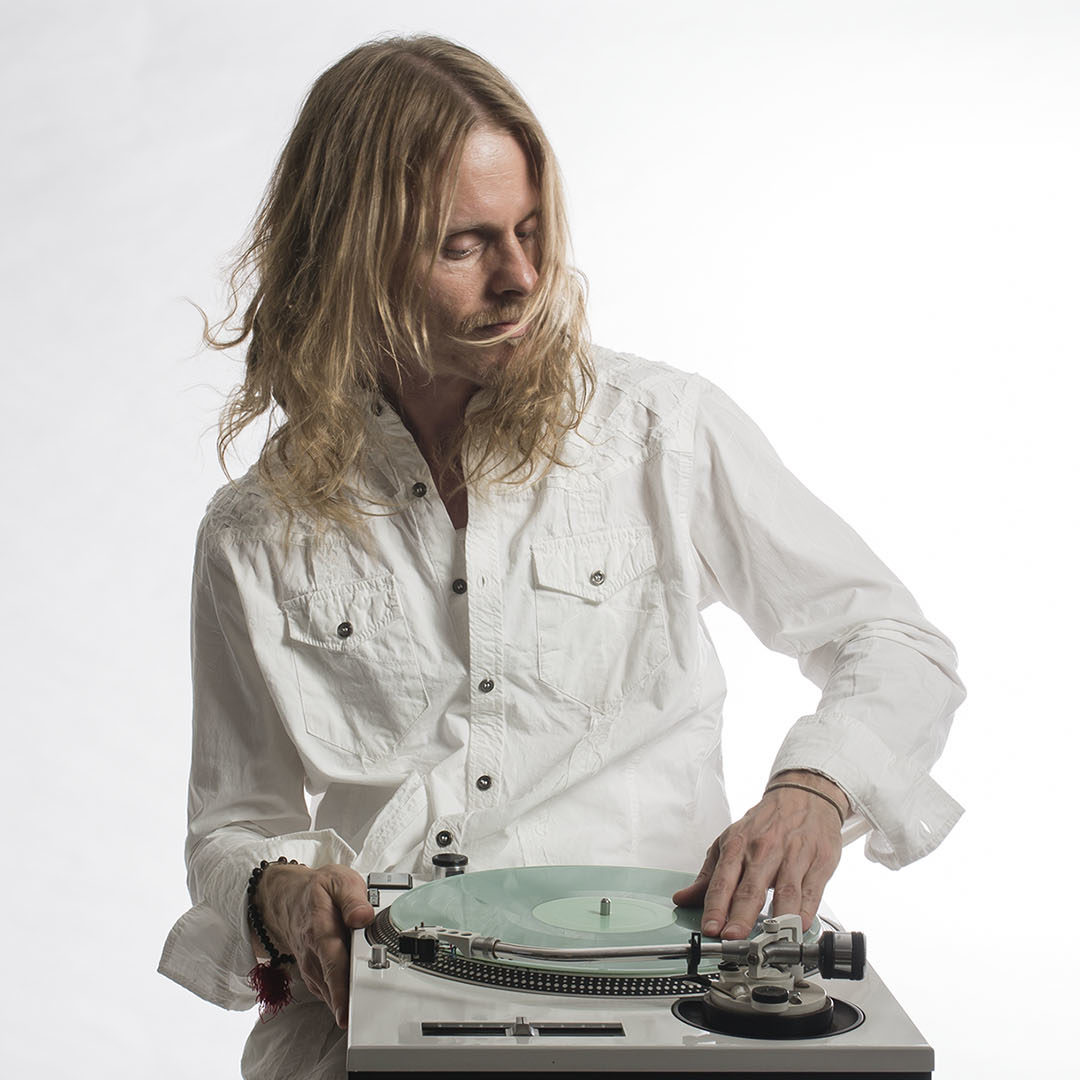 Scott Nice
Northern California producer Scott Nice brings the listeners mind and heart into a flowing adventure through world music colors, sounds of the jungle, and dance music aesthetics. Nice, a former turntablist who has logged time in the skateboard and snowboard industries, returned to making music with a newfound clarity and focus following health challenges that saw him stop making music for an extended period. The healing arts and indigenous wisdom that supported his recovery weave a thread in every song he creates, finding a place within the juxtaposition of his skateboard soaked childhood and heart centered present. Through inner journey and personal triumph, Nice has arrived at an exotic cross-section of styles, yet maintains a sound all his own.
In 2016 Jumpsuit Records released Scott's freshman album 'All the Wild Creatures' and in 2017 the follow up EP 'One Under the Sun'. In 2018 he released his sophomore LP 'A People Called Home' and 2019 saw the release of Scott's first remix album comprised of 11 producers including El Buho, Uji, Volo and more. Scott has been a featured producer and remixer on many releases including Ayla Nereo, Wildlight, Volo, Equanimous, DJ Taz Rashid and The Polish Ambassador albums.